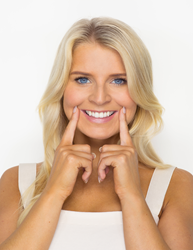 No more "Tin Grin".
Richland, Washington (PRWEB) March 09, 2017
Not just for kids anymore...
Braces have nearly become a rite of passage for children and adolescents, but what many people may not realize is that orthodontics has become much more common among adults as well.
Increasingly, adults are getting braces to straighten their teeth, fix their bites and improve their smiles. Orthodontics is no longer just for kids. In fact, many orthodontics practices report that one in four orthodontic patients are adults, and that number is rising.
Why are more adults getting orthodontic treatment?
Chief among the reasons more adults are getting braces is the increased number of comfortable, efficient and esthetic treatment options. Technological advances in the field of orthodontics have let to wires made from alloys that move teeth in less time, and with less discomfort. Also, braces can now be manufactured from such materials as clear porcelain, making them much less visible and increasingly popular with adult patients. Likewise, removable clear aligners (invisalgin) have become an effective, esthetic option to traditional braces. Gone are the days of the requisite "tin grin" associated with braces. Because they are made from clear plastic, aligners are nearly invisible. The ability to remove aligners is also an advantage, because that makes it much easier for patients to brush and floss.
Therefore, oral hygiene is greatly increased, while the risk of cavities and gingivitis is decreased during orthodontic treatment.
What are the benefits of straight teeth?
The benefits of orthodontics are numerous and well documented. Many patients report feelings of greater self confidence and well being as a result of straighter teeth and a more attractive smile. Those who were once embarrassed to show their teeth are now quick to smile. Crooked, overlapping teeth, trap food particles and can be difficult to keep clean. This leads to the development of plaque, and its acidic byproducts, which are the leading cause to gum disease. What's more, misaligned teeth are known to chip and wear down quicker resulting in costly dental work. Not only that, but bite problems and poorly fitting teeth have, to some degree, been associated with occurrence of temporomandibular joint dysfunction or TMJ. Alignment of the teeth and jaws often helps prevent many of these issues, resulting in a happier, healthier you.
How can I learn if braces of Invisalign is right for me?
No matter what your age, if you would like to learn what orthodontics can do for you, we invited you to schedule a complimentary consultation. Dr. Butler and I are both orthodontic specialists, with year of experience creating beautiful, healthy smiles and happy patients. We are confident that, together, we can create a plan to do the same for you. We hope to see you soon.