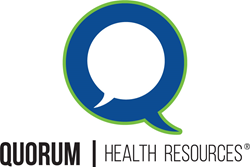 "These hospitals are leading the way in delivering individualized patient care, particularly in medically under-served, high Medicare population areas," said Quorum Health Resources Interim CEO Robert A. Vento
(PRWEB) March 07, 2017
iVantage Health Analytics named five Quorum Health Resources client hospitals to its "2017 Top 100 Rural & Community Hospitals" in the U.S. list including, Kalispell Regional Medical Center (MT), Knox Community Hospital (OH), Montrose Memorial Hospital (CO), Northwestern Medical Center (VT) and Tidelands Health Waccamaw (SC).
The hospitals named to this list are top performers in managing risk, achieving higher quality, securing better outcomes, increasing patient satisfaction and operating at a lower cost than their peers, according to iVantage.
"This significant achievement is a testament to the success of our hospital and better care for our communities," said Steve Hannah MHA, CEO of Montrose Memorial Hospital. "I'm proud of our employees and of the leadership from our board of directors."
"We are proud to see several Quorum client hospitals recognized as top performers in the rural and community hospital category," said Quorum Health Resources Interim CEO Robert A. Vento. "These hospitals are leading the way in delivering individualized patient care, particularly in medically under-served, high Medicare population areas."
"Healthcare organizations across the country are experiencing unprecedented transformation—making it more important than ever before for hospitals to continually strive to achieve higher quality and increased patient satisfaction," added Vento.
The 2017 Top 100 Rural & Community Hospitals in the U.S. is based on The National Rural Health Association's Rural Health Policy Institute, iVantage Health Analytics and The Chartis Center for Rural Health. The release of the top 100 rural and community hospitals this year expands on research presented as part of the 2017 Rural Relevance Study: Vulnerability to Value from The Chartis Group.
About Quorum Health Resources
The Quorum Difference is the extraordinary combination of consulting guidance and operations experience that enables client healthcare organizations to achieve a sustainable future. As an integrated professional services company, Quorum has been delivering innovative executable solutions through experience and thought leadership for more than three decades. Quorum is consistently ranked among the top healthcare consulting firms in the nation, and the Quorum Learning Institute educates more than 10,000 healthcare leaders and professionals each year. For more information, please visit http://www.qhr.com.
###