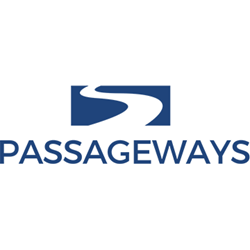 "OnBoard makes secure collaboration across every board meeting easy..."
(PRWEB) March 09, 2017
Passageways has entered into a Partnership Agreement with Netherlands-based Askival Systems Ltd for sale of its OnBoard board portal solution throughout Netherlands and Belgium markets.
Askival Systems has a very strong position in the market of legal entity management software solutions in continental Europe, and particularly in the Benelux region. Its most recent software package, Group Vision Web, applies cutting-edge technology to deliver innovative entity management and document management solutions, used by numerous international companies. Based on the partnership between Askival and Passageways, Askival's clients will benefit from a wider range of products, addressing the need for enhanced legal compliance, intra-company collaboration and cost efficiency.
"We believe that a board of directors supplied with technology to securely and easily communicate and share information will guide their organisations to greater value," said Passageways Director Paul Stark. "Our solution makes secure collaboration across every board meeting easy. There are few investments that generate the return that OnBoard delivers in both real costs and peace of mind."
Magdalena Hall, Business Development Director for Askival Systems remarked, "Askival is delighted to be able to offer, through this important partnership, another software solution, complementary to our own product, which addresses the needs of corporate legal departments. We look forward to introducing OnBoard to the market. We believe there is a demand for a new board portal solution, more advanced and more affordable. These principles go alongside our own mission."
About Passageways:
Passageways is the leading SaaS provider of secure enterprise collaboration software. OnBoard, the world's most intuitive board portal solution works seamless across PC's, Tablets, and Phones to ensure that executives, board members, and administrators can easily produce and securely share critical, time-sensitive board information. Board Members instantly receive real-time updates to the board books and use intuitive functionality like search, notes and annotations to easily collaborate with other board members. OnSemble, is a leading enterprise-class intranet solution that makes employee collaboration easy. Learn more at http://www.passageways.com
Askival Systems
(http://www.askival.com/) was founded in 1986, as a wide-ranging software development company. In 1996, the company turned its focus to corporate governance software solutions. Since the launch of its first entity management software, Group Vision for MS Windows, the company has concentrated on further development of the software and providing related IT and consulting services. With the introduction of their most recent product, Group Vision Web, in 2013, the company has successfully entered new markets in Europe. The software includes a document management module as well as a best-in-class group charting tool, and is widely appreciated for its ingenuity, flexibility and user-friendliness. The company's operational headquarters is based in Huizen, The Netherlands.