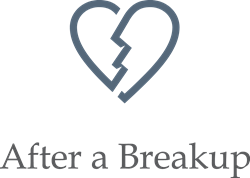 "When going through a breakup you aren't listening to 'Happy' by Pharrell, you're screaming the words to 'You Oughta Know' by Alanis Morissette." - Justin McConnell, Creator/Developer
Boise, Id (PRWEB) March 22, 2017
Inspired by a real breakup, 'After a Breakup' is a new app for getting through the breakup blues. The app creator, Justin McConnell of Gem State Software, began research for the app after a good friend went through a really bad breakup.
The tone of the app is all about empathy. Rather than sugar coating the problem and showering the user with optimism, the app acknowledges that breakups are miserable and validates what the user is feeling. The tone is delivered during the introduction and in the app taking the form of images and notes that are changed daily for the first 30 days of use.
It's not all negative though, the app also reassures the user that they will get better. The tone itself also changes over time and becomes more positive as the days go by.
The app itself is fairly straight forward. It provides user with a daily checklist of goals to be completed. Some goals occur every day, and are available to the user for as long as they want to use the app. Other goals appear semi-frequently throughout the first 30 days.
Daily goals, like eating a healthy meal, are designed to be easy and target the health of the user. Justin explained that he was surprised during research to find out just how much physical health plays a role in getting through a period of mourning. Having a few other simple goals daily makes it easy to start checking goals off the list providing a feeling of accomplishment that may boost the user's confidence.
The application also makes journaling a semi-frequent goal for the user. Topics are provided but users are encouraged to write about whatever is on their mind. This goal is to prevent users from bottling up their feelings and rather to give them a safe space to vent and process.
Other features of the application include friendly reminders and morale tracking based off user responses. The app is now available on the App Store and Google Play. The application website is http://www.afterabreakup.com
Pricing and Availabilty
The app is now available to users in the United States with international versions coming soon.
The cost is $1.99 on both platforms.
iOS: Built to run on iPhones running iOS 10.0 or newer.

Android: Built to run on phones and tablets running Android 4.1.x (Jelly Bean) or newer.

Additional Information
A limited number of Promotional Codes are available to members of the media. Journalists interested in receiving one should contact Justin McConnell, Creator/Developer - justin(at)gemstatesoftware(dot)com