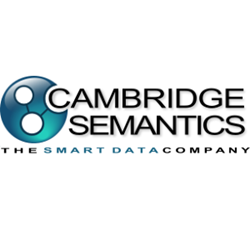 Boston, Mass. (PRWEB) March 09, 2017
Cambridge Semantics, the leading provider of graph-based Smart Data management and exploratory analytics solutions, today announced the appointment of Dan Szot as Vice President of Sales for the company's life sciences division.
Szot brings more than 20 years of sales leadership and field operations experience to the Cambridge Semantics team, specializing in enterprise sales, research discovery and clinical applications. With his broad experience in all phases of the pharmaceutical business – from drug ideation to commercialization and product life-cycle management – Szot possesses a keen understanding of the value that cutting-edge data discovery and analytics can offer the industry.
Szot joins a rapidly expanding team that has been delivering award-winning, enterprise knowledge graph-based solutions for many of the world's top pharmaceutical, biotechnology, biomedical technologies and other life sciences firms. Cambridge Semantics' in-memory, massively parallel, semantic graph-based platform delivers a clear competitive edge to data-driven organizations, while maintaining trust with security and governance, for enterprise-wide data lake and analytic initiatives.
In his previous position, Szot served as Vice President of Sales at PerkinElmer where he managed the Informatics organization for the Americas serving the life sciences, clinical informatics and broad material sciences industries. Prior to PerkinElmer, he was also Vice President of Sales at BIOVIA, a Dassault Systèmes brand, where he led scientific innovation solutions from discovery and ideation through product commercialization.
"We've experienced greater than 100 percent growth for four consecutive years in the life sciences sector," said Alok Prasad, President of Cambridge Semantics. "We are thrilled to add someone with Dan's expertise to our team. His experience will be key to expanding upon the success of the Anzo Smart Data Lake and ensuring the industry is fully aware of its powerful capabilities."
"I'm excited to join such an accomplished team at Cambridge Semantics and become part of this industry-leading technology and vision," said Szot. "The life sciences industry is seeking the end-to-end speed, agility and ease of use for big data management solutions that the Anzo Smart Data Lake provides. From e-discovery and analytics to clinical trials and competitive intelligence, we're providing a game-changing platform that accelerates time to value in the user experience."
Szot possesses a bachelor's degree in biology from William Patterson University of New Jersey.
About Cambridge Semantics
Cambridge Semantics (CSI), the Smart Data Company, is an enterprise smart data management and exploratory analytics company. It enables customers and partners to rapidly build and deploy Smart Data Lake solutions based on its award-winning Anzo Smart Data Platform™ (Anzo SDP).
IT departments and business users gain better understanding and data value through the semantic linking, analysis and management of diverse data whether internal or external, structured or unstructured. The Anzo Smart Data Lake solutions are delivered with increased speed, at big data scale and at a fraction of the implementation costs of using traditional approaches.
The company is based in Boston, Massachusetts.
For more information visit http://www.cambridgesemantics.com or follow us on Facebook, LinkedIn and Twitter: @CamSemantics.