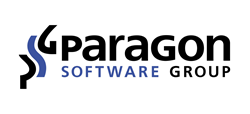 Paragon provides that important bridge to Cinematiq customers who wish to transfer their DCP to a USB drive using a Mac system or device, and gain the added compatibility they need to easily operate within a Linux environment.
Irvine, Calif. and San Francisco, Calif. (PRWEB) March 14, 2017
Paragon Software Group today announced its Universal File System Driver (UFSD) technology has been selected to deliver Mac storage expansion capabilities for Cinematiq, a San Francisco-based Digital Cinema software and service provider.
Effective immediately, the new licensing agreement calls for the Paragon ExtFS for Mac driver to be embedded into Cinematiq's software and enable a USB-attached drive to be used for Digital Cinema Package (DCP) storage. Offered as a download for Mac users from the Cinematiq website, the ExtFS driver provides a convenient way for Cinematiq customers worldwide to gain connectivity to their external storage devices.
A DCP is a collection of digital files used to store and deliver Digital Cinema (DC) audio, image and data content. The DCP specification, which is based on open standards, was developed to ensure no one company obtained undue influence in the independent filmmaking market. DCP requires external drives to be formatted to the Linux Ext file system (ExtFS). However, without third-party software such as Cinematiq's, Macs are unable to recognize the file system of Linux-formatted drives.
This incompatibility is the reason that Mac users cannot simply copy their DCP files to a USB drive and expect them to work with a Digital Cinema server in any modern theater. And, according to Aaron Owen, Founder and Chief Engineer of Cinematiq, it is the reason that Cinematiq and its alignment with Paragon is so important to independent filmmakers.
"Paragon provides that important bridge to Cinematiq customers who wish to transfer their DCP to a USB drive using a Mac system or device, and gain the added compatibility they need to easily operate within a Linux environment," said Owen. "With Paragon's ExtFS driver, we are delivering valuable new connectivity, storage and convenience to filmmakers in need of rapid, transparent and full read/write access to a non-native file system."
The Paragon driver provides Cinematiq with powerful utilities that maintain file system integrity and fully protect stored data, while delivering high performance for smooth playback and recording of full HD video content including 4K video. The Paragon technology supports Cinematiq's goal to ensure films look their best on the big screen, regardless of the system from which they originated.
"Cinematiq plays a valuable technological role in the Digital Cinema space, and they are a go-to resource for independent film makers around the world," said Tom Fedro, President, Paragon Software Group Corp. "All of us at Paragon are proud to provide Aaron and the Cinematiq team with our UFSD technology in support of their mission to ensure the integrity of films and, ultimately, to set the stage for optimal viewing results in theaters worldwide."
For more information on Paragon's UFSD offerings, visit http://www.paragon-software.com/technologies/ufsd.html.
About Paragon Software Group
Paragon Software Group is an innovative software developer focused on two dynamic growth markets. The company's comprehensive product line for the data storage market addresses the needs of data security, storage and management for PCs, servers and networks. A second portfolio of products focuses on mobile productivity applications for handheld devices. Founded in 1994, Paragon Software Group has offices in the USA, Germany, Japan, Poland, Russia and China, delivering its solutions to consumers, small business and enterprise clients worldwide through a network of Value Added Resellers, distributors and OEMs as well as online through the company website. Paragon Software Group provides technology to a host of world-class companies and partners, including Cisco Systems, Dell, HP, Western Digital Corp., ASUS, Seagate, Toshiba, LG Electronics, Logitech, Buffalo, Acer, EMC/Iomega, Siemens, Lenovo, Microsoft, Motorola, Nokia, and more. For more information, please visit the company website at http://www.paragon-downloads.com.
About Cinematiq
Cinematiq is a digital motion picture lab based in San Francisco specializing in video encoding and DCP creation. Our team of technicians and video specialists work to make sure that your vision ends up on screen the way it was intended. Whether you are a filmmaker, festival or distributor, we've got solutions to some of the most challenging problems in the motion picture industry today.
Paragon Software is a trademark of Paragon Software Group. All other trademarks are the property of their respective owners.