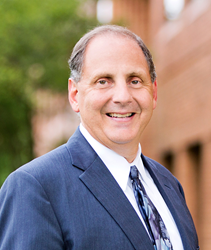 Retirement savers need and deserve to receive the protections that the DOL Conflict of Interest - Fiduciary Rule provides.
Burr Ridge, IL (PRWEB) March 20, 2017
Peter Recchia, founder and president of 4Wealth Financial Group, has written to the Department of Labor, urging them to move ahead in implementing the current DOL Conflict of Interest - Fiduciary Rule.
He opposes any delay of the rule. "There is no reasonable basis for any delay," Recchia says in his letter. "The DOL has already conducted a full review and justification including a legal and economic analysis, concluding that the Rule is necessary for Americans to save and invest for retirement. Courts have supported the Rule."
The Trump Administration instructed DOL to propose a delay of the DOL Conflict of Interest -Fiduciary Rule that protects retirement savers from conflicts of interest in retirement advice. "With this delay, non-fiduciaries will have carte blanche to continue extracting more than $17 billion each year in excess commissions and fees from retirement savers. That's $45 Million each day of delay; $1.5 Billion a month; $17 Billion a year – money that the rule would have redirected from Wall Street to retirement investors," he said.
Judges in four court cases seeking to delay the DOL Fiduciary Rule have refused to do so, opining that delay of the Rule is not in the public interest, and that benefits of the Rule outweigh the cost to non-fiduciary firms to implement it.
"As a fiduciary, I see no reason to delay this important Fiduciary Rule. No firm should be allowed to pretend they act in investors' best interests while actually serving themselves," said Recchia.
According to Recchia, millions of Americans are counting on their 401(k)s and IRAs, and many depend on investment professionals for advice about managing these. The advice they get makes a difference in the success of their retirement savings outcome, and whether they will have a financially secure retirement. If they are steered into investments that are not in their best interest, but pay unreasonably high commissions or fees to non-fiduciaries, they may not be able to retire securely – or even at all.
The DOL Rule provides the following benefits to consumers:
1. Closes unintended loopholes in the law, which allowed non-fiduciaries to evade their duty to serve investors' best interest.
2. Strengthens protections for retirement savers, requiring firms and their representatives to provide retirement investment advice that is in investors' best interests.
Further, Recchia says: "Retirement savers need to be confident that when they engage an advisor, they will receive competent, objective advice, not a sales pitch disguised as advice. Americans who've worked hard to save for retirement need and deserve these basic, common sense protections."
Delaying implementation of these new protections allows non-fiduciaries and their firms to continue engaging in harmful conflicts of interest that threaten the retirement security of American retirement investors, says Recchia.
Recchia says retirement savers need and deserve to receive the protections that the current DOL Conflict of Interest - Fiduciary Rule provides, without delay. He urges DOL to implement the rule on April 10th, as planned.
4Wealth Advisors, Inc. only transacts business in states where it is properly registered, or is excluded or exempted from registration requirements. Registration as an investment advisor does not constitute an endorsement of the firm by securities regulators nor does it indicate that the advisor has attained a level of skill or ability. The firm is not engaged in the practice of law.
Media Alert: Peter Recchia is available to discuss the new Department of Labor Fiduciary Regulations
Peter Recchia bio:
As an Accredited Investment Fiduciary, Peter Recchia, a Certified Public Accountant, has focused on putting his clients' needs first when offering investment advice and solutions.
Having gone through the rigorous training and course requirements to earn the Accredited Investment Fiduciary designation, Recchia regards his fiduciary role as critical in providing investment and solutions that are in the best interests of his clients.
With over 25 years of experience, Recchia has brought his clients expertise that is hard to find in a single advisor, drawing on his knowledge of accounting, investment and pension-planning to help clients. As a fiduciary, he has endeavored to create optimal structures for his clients' businesses including tax-favored pension plans.
Using his knowledge and experience with pension plans, Recchia has worked diligently to reduce or limit fiduciary liability for owners of pension plans. He takes pride in developing custom solutions for every client, whether it involves tax planning, creating large or small pension programs, or simply offering sage advice that is always in the client's best interest.