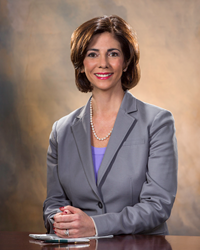 We're proud to be a sponsor alongside other luminaries in the New Jersey business and healthcare landscape.
Philadelphia, PA (PRWEB) March 15, 2017
SPRYTE Communications, a long-time Chamber of Commerce Southern New Jersey (CCSNJ) member under its former name, Simon PR, will sponsor all four of the Chamber's 2017 Health Issues Committee meetings, beginning with the March 21 meeting at Woodcrest Country Club in Cherry Hill, N.J.
That event's guest speaker will be Christopher Lu, Esq., insurance fraud prosecutor with the New Jersey Attorney General's office. He will talk about his current responsibilities which include investigating various types of insurance fraud, coordinating the anti-fraud activities of state and local investigating agencies and prosecutors, and leading the New Jersey Medicaid Fraud Control Unit.
SPRYTE Communications will be one of four sponsors of the first meeting, along with AmeriHealth New Jersey, BAYADA Home Health Care, and South Jersey Federal Credit Union.
"We're proud to be a sponsor of the Health Issues Committee in 2017, especially alongside other luminaries in the New Jersey business and healthcare landscape," said Lisa Simon, CEO of SPRYTE Communications.
For more information on the first Health Issues Committee meeting, visit http://www.chambersnj.com/CCSNJ/Events/03_21_17_Health_Issues_Committee.aspx.
About SPRYTE Communications
SPRYTE Communications specializes in healthcare and industries touched by healthcare. Its seasoned team of professionals have years of institutional and agency healthcare experience. SPRYTE actively seeks bright new opportunities with provider organizations, pharmaceutical companies, health insurers, foundations, health advocacy groups, healthcare associations, healthcare law firms, social service agencies, healthcare educators and government. The firm is known for its creativity, tenacity and drive in the areas of media relations, reputation management, public affairs, referral marketing and digital content and social marketing. For additional information, visit http://www.sprytecom.com or contact Gary Frisch at gfrisch(at)sprytecom(dot)com or (215) 545-4715 ext. 25.