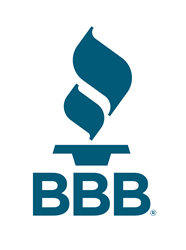 Washington, DC and Arlington, VA (PRWEB) March 15, 2017
With "March Madness" upon us, college basketball fans across the country are looking for tickets to see their team in the Big Dance. However, consumers should to be smart when searching for and purchasing tickets to ensure they are buying from a trustworthy source.
Better Business Bureau (BBB) has teamed up with the National Association of Ticket Brokers (NATB) to raise awareness and educate consumers about the smartest ways to buy tickets on the secondary resale market. The NATB, a BBB National Partner, is an association of more than 200 professional ticket resale companies who abide by a strict Code of Ethics with numerous consumer protection measures such as a 200% money-back guarantee.
"The most important thing fans need to remember is to do some research upfront," said Mary E. Power, President and CEO of the Council of Better Business Bureaus, who is rooting for her alma mater, Michigan State. "Check bbb.org to read about past customers' experiences, and check verifiedticketsource.com to make sure the seller is an NATB member. Don't pay cash, don't buy from a stranger, don't use an unsecured website, and don't believe the too-good-to-be-true deals."
To learn more, check out these BBB Tips: bbb.org/tickets.
If you run into a dishonest ticket broker, file a complaint at bbb.org/complain. If you hear about, or are the victim of, a ticket scam, report it to bbb.org/scamtracker.
-30-
ABOUT BBB: For more than 100 years, Better Business Bureau has been helping people find businesses, brands and charities they can trust. In 2015, people turned to BBB more than 172 million times for BBB Business Reviews on more than 5.3 million businesses and Charity Reports on 11,000 charities, all available for free at bbb.org. The Council of Better Business Bureaus is the umbrella organization for the local, independent BBBs in the United States, Canada and Mexico, as well as home to its national programs on dispute resolution, advertising review, and industry self-regulation.
ABOUT NATB: The National Association of Ticket Brokers was formed in 1994 to establish an industry-wide standard of conduct and to create ethical rules and procedures to protect the public. Today NATB is comprised of more than 200 professional ticket resale companies. While the goals of the NATB are many, its primary goal is to represent the interests of legitimate ticket brokers by promoting consumer protection and educating the public about the industry. This is done by assuring the public that when dealing with an NATB member, they are working with an honest, reliable broker that will deliver what is promised. In addition, the NATB provides a platform that allows the public to report unethical conduct by ticket brokers.
MEDIA CONTACTS: For more information, journalists should contact Katherine Hutt (703-247-9345 or khutt(at)council.bbb(dot)org)