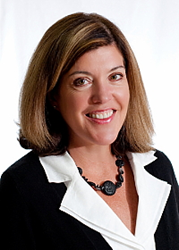 Avon, Ohio (PRWEB) March 15, 2017
New patients with dental fear in Avon, OH, are now welcome to receive sedation dentistry from Drs. Carolyn Crowell, Charissa McCune and Maria Ramirez, without first receiving a referral. Drs. Crowell, McCune and Ramirez are experienced pediatric dentists who understand how dental appointments can make some young patients with dental anxiety nervous. With the help of sedation dentistry and a fun and comfortable environment, many children are able to receive the dental care they need while remaining calm and relaxed during treatment.
Drs. Crowell, McCune and Ramirez are educating parents on the importance of providing dental care to their children at a young age. Children who develop good oral habits are much more likely to continue those same oral habits as they become adults. While some parents are wary of taking their children to the dentist due to their child's dental fear, Drs. Crowell, McCune and Ramirez provide kind, gentle care and offer sedation dentistry to help make young patients feel more comfortable and at ease.
Sedation dentistry can be offered via nitrous oxide (otherwise known as "laughing gas"), intravenous (IV) sedation and general anesthesia. Nitrous oxide is one of the most common sedation options and is designed to be inhaled during the patient's appointment. The safe and gentle gas causes the child to feel drowsy and relaxed so he or she does not experience fear during treatment. Intravenous sedation is administered through an IV and is recommended for those who are extremely apprehensive about receiving treatment. General anesthesia is administered on an outpatient basis and is generally reserved for children with special needs or severe dental anxiety. Children who receive this type of sedation are unconscious during treatment.
Drs. Crowell, McCune and Ramirez are compassionate pediatric dentists who seek to alleviate patient anxiety whenever possible. Patients with dental fear in Avon, OH, are invited to call 440-934-0149 to schedule a sedation dentistry appointment.
About the Practice
Dr. Carolyn B. Crowell, DMD & Associates is a dental practice offering pediatric dentistry and orthodontics to patients in Avon, Ohio. Dr. Carolyn B. Crowell is a pediatric dentist and a Diplomate of the American Board of Pediatric Dentistry as well as a Fellow of numerous organizations including the Academy of Pediatric Dentistry. Dr. Charissa McCune is an experienced orthodontist who is a member of the American Association of Orthodontics, among other prestigious dental organizations. Dr. Maria Ramirez is a pediatric dentist who specialized in Children's Dentistry at MetroHealth Medical Center Pediatric Dental Clinic in Cleveland. Drs. Crowell, McCune and Ramirez offer the latest in pediatric dentistry and orthodontics including laser dentistry in order to provide each patient experienced, comfortable and trusted care. To learn more about the doctors or the services they offer, visit their website at http://www.drcrowell.com or call (440) 934-0149 to schedule an appointment.