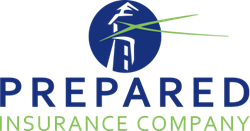 TAMPA, FL (PRWEB) March 16, 2017
Patrick L. White, current Chairman and President of Lighthouse Property Insurance Corporation, has acquired an 89 percent ownership stake in Prepared Holdings, LLC and its wholly-owned subsidiaries including Prepared Insurance Company (Prepared). The Florida Office of Insurance Regulation has issued a consent order authorizing the change in ownership and the deal was consummated on March 10, 2017. The acquisition gave Mr. White controlling interest of Prepared with plans to continue to enhance financial stability to support overall company growth.
Prepared's management team will remain in place and maintain their ownership interest, while Mr. White will assume the position of Chairman and CEO. Eric Gobble will continue as President and Chief Risk Officer. Prepared writes approximately $60 million of Florida residential insurance premium through a network of over 500 independent insurance agents. They ended 2016 with $20.1 million in capital surplus, remaining flat year over year despite a challenging market environment in Florida in 2016. The company plans to increase surplus to $25 million by mid-year 2017 to fuel multi-state expansion growth.
Demotech, Inc. recently reaffirmed Prepared's current Financial Stability Rating® (FSR) of A, Exceptional based on a review of the company's 2016 Annual Statutory Financial Statement, specific financial and actuarial analyses, ongoing business plan, and the synergies associated with the acquisition. FSRs are a leading indicator of the financial stability of Property and Casualty insurers and Title underwriters. The rating process provides an objective baseline for assessing solvency based upon changes in financial stability, as manifested in an insurers' balance sheet.
"Finding a strategic partner that shared our vision to carry on the brand and enhance the qualitative approach to servicing our customers was an important goal within the overall sales process. Patrick brings his financial and insurance operations background into our organization at a critical time as we look to strategically expand our footprint in Florida and seek the diversification benefits of a multi-state platform," said Eric Gobble, Managing Member of Prepared Holdings, LLC.
Since acquiring ownership in Lighthouse in 2010, Patrick White has served in various roles including Director, Chairman and President. He currently manages the reinsurance placement, investment portfolio, marketing and strategic vision, but will be stepping down as Chairman and President to focus on Prepared.
"Prepared is a great brand in a very strong Florida homeowners market. This was the perfect opportunity to enter this market with an existing management team that is focused on excellence and delivery," said White. "The team and I look forward to growing both here in Florida and, ultimately, additional states."
White will be joined by industry veteran Scot Moore, who will serve as a Director on the Board of Managers. Prepared's President, Eric Gobble and Chief Financial Officer, Jeff Myers will also serve as Directors along with John Burden, CEO & Co-Manager of Broadcrest Asset Management, LLC. Burden was formerly President & CEO of Old Florida Bancshares, Inc. prior to its sale to IBERIABANK Corporation in 2015.
About Prepared Holdings, LLC (PHLLC)
Prepared Holdings, LLC (PHLLC) is the parent company of a consolidated group of companies writing personal homeowners' lines of business in Florida & Louisiana. Prepared Insurance Company is the primary operating company, headquartered in Tampa, Florida. Founded in 2009, the company reported total written premiums of $61 million in 2016 and distributes its products through an exclusive network of professional independent agent partners throughout Florida & Louisiana. For more information about Prepared Insurance Company, please visit the company website at http://www.preparedins.com.