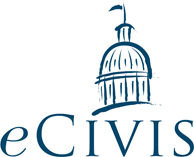 Pasadena, CA (PRWEB) March 16, 2017
eCivis today announced that Merril Oliver has been appointed Executive Vice President and Chief Operating Officer of eCivis effective immediately. In this role, Oliver will lead the company's key business strategies, product development and growth initiatives.
"I am thrilled to join eCivis," said Oliver. "The company has done a remarkable job of transforming and simplifying the grant funding process in state and local government. I've seen firsthand how committed eCivis is in supporting its government clients and their mission to promote the public good. The products eCivis has developed can improve the delivery of grant-funded programs to enrich communities across the country."
Prior to joining eCivis, Oliver served as the director of the Maryland Governor's Grants Office. Oliver was the founding deputy director of the office in 2004, serving in that capacity for over ten years. In 2014, Oliver served as deputy director of Puerto Rico Governor's Office of Management and Budget, where she developed a centralized federal funds management office. Oliver has also served on the U.S. Office of Management and Budget and Association of Government Accountants Intergovernmental Partnership as a Steering Committee Member and co-chaired multiple partnership workgroups. She was president of the National Grants Management Association during 2009-2012 and sat on the Board of Editorial Advisors for Thompson Publishing's Federal Grants Management Handbook during 2004-2012. In 2011, Oliver was appointed by the Obama administration to the Presidential Executive Order Workgroup on Improper Payments.
"Merril is one of the most respected and accomplished grant experts in the country," said eCivis CEO James Ha. "I am very fortunate to have someone of Merril's caliber join my executive team. Her understanding of federal funding and expertise in state and local government will help eCivis deliver revolutionary new services to our clients."