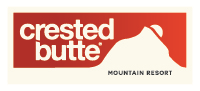 MT. CRESTED BUTTE, Colo. (PRWEB) March 16, 2017
Check out Crested Butte's new CB Extreme App. The app has free maps to guide you through the 542 acres of Extreme Limits terrain at Crested Butte Mountain Resort. Every crevice, rock, and tree on this vast mountain has some sort of name, official or not. CB Extreme will ensure that skiers and riders never get lost.
CB Extreme was created by GoMaps and works off of the GPS signal on smart phones so even without cell service, guests can determine where they are within the downloaded maps. GoMaps created the App by georeferencing the only existing maps of Crested Butte's extremes, "Extreme Limits Guide" by long time locals Greg Payne and Sandra Cortner. The old map consists of aerial photos with trail names added to it. The GPS signal through a smart phone now will translate into a live position on the photo map within the App.
Crested Butte Mountain Resort was a pioneer in opening inbounds extreme terrain. In 1992, Crested Butte hosted the Lower 48's first extreme skiing competition. When the North Face terrain was opened up, the resort was really pushing the limits of what ski areas were allowing guests to ski on. When questioned about the danger, the communications VP at the time, Bob Gillen, was quoted as saying, "Well, it's not like we're taking skiers out of there in body bags!" The patrollers naturally grabbed onto this quote and Bob had two runs named after him: Dead Bob's Chute and Body Bag.
Learn to navigate Crested Butte Mountain Resort's 542 acres of Extreme Limits Terrain with the CB Extreme App. The app is available as a free download through the Apple Store and Google Play.
About Crested Butte:
Nestled in the heart of Colorado's Rocky Mountains, Crested Butte is committed to preserving the pristine landscape and mountain lifestyle. With vibrant Victorian store fronts and expressive local characters, the small historic town remains true to its heritage and radiates an unparalleled welcoming and inviting spirit that celebrates a simpler life and time. Thanks to a widely diverse landscape, outdoor enthusiasts of all levels will find a new challenge with each visit. From world-class mountain biking, to legendary skiing and snowboarding, to a secluded fly-fishing experience, Crested Butte is one of Colorado's best-kept secrets. http://www.skicb.com
For more information about Crested Butte's lodging, conference, meeting facilities, and special packages, call Crested Butte Vacations, (844) 993-9545 or visit the web site at http://www.skicb.com/deals.
Media Contact:
Zach Pickett
zpickett(at)cbmr(dot)com
970-349-4361
Emily McCormack
emily(at)hulacommunications(dot)com
Caramie Petrowsky
caramiepetrowsky(at)gmail(dot)com