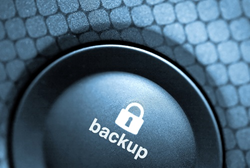 As the amount and dependence on business data grows, the survival of the business is increasingly at stake.
Hoboken, New Jersey ­- (PRWEB) March 16, 2017
A NYC area IT consultant and MSP reviews the potential serious business consequences of data loss, leading causes, and elements of an effective backup strategy in a new article on the eMazzanti Technologies website.
In the informative article timed to support World Backup Day, March 31, 2017, the company also presents a brief description of available business continuity services.
"We work hard to ensure that our customers have reliable backup and recovery procedures in place," stated Almi Dumi, Project Lead, eMazzanti Technologies. "As the amount and dependence on business data grows, the survival of the business is increasingly at stake."
Below are a few excerpts from the article, "Celebrate World Backup Day All Year Long."
"Top Reasons for Business Data Loss

Hardware failures – Too many businesses underestimate this. Hardware failure is the leading cause of data loss.
Human error – While avoidable with proper management, human error still accounts for a significant percentage of data loss, particularly in small and medium businesses.
Cyber-attacks – 43% of cyber-attacks in 2015 targeted small businesses (up from just 18% in 2011, according to Symantec's 2016 Internet Security Threat report).
Natural disasters – 93% of companies that lost their data center for 10 days or more due to a disaster filed for bankruptcy within one year of the disaster (National Archives & Records Administration in Washington)."
Business Continuity Services from eMazzanti
Planning the timing, method and storage of backups can prove a complicated task. eMazzanti provides comprehensive business continuity planning services that include enhanced backup, storage and recovery options among other innovative solutions.
As a key component of their Business Continuity Suite, in 2015 eMazzanti teamed up with Microsoft to provide an affordable Disaster Recovery as a Service(DRaaS) solution that incorporates Microsoft's Azure Site Recovery (ASR).
Using both ASR and the eMazzanti data center as a disaster recovery site, the solution automates the replication and recovery process and erases the need for businesses to secure an out-of-state disaster recovery location.
"For our existing Hyper-V customers, we can quickly replicate their core business applications to another location so that their business is always protected," explains Dumi.
Businesses subscribe on a per-server, per-month basis, meaning that even the smallest organizations can afford a comprehensive disaster recovery solution.
Related resource information:
Microsoft Packs Business-Friendly Features into Windows 10 Creators Update
How to Protect Your Small Business from Cyber Attacks
About eMazzanti Technologies
eMazzanti's team of trained, certified IT experts rapidly deliver cloud and mobile solutions, multi-site implementations, 24×7 outsourced network management, remote monitoring and support to increase productivity, data security and revenue growth for clients ranging from law firms to high-end global retailers.
eMazzanti has made the Inc. 5000 list seven years running, is a 2015, 2013 and 2012 Microsoft Partner of the Year, 2016 NJ Business of the Year, 5X WatchGuard Partner of the Year and one of the TOP 200 U.S. Microsoft Partners!
Contact: 1-866-362-9926, info(at)emazzanti(dot)net or http://www.emazzanti.net Twitter: @emazzanti Facebook: Facebook.com/emazzantitechnologies.