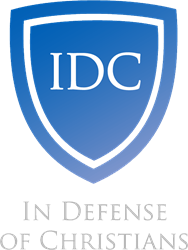 Washington, DC, (PRWEB) March 17, 2017
In 2016, the U.S. Congress and Secretary of State recognized that ISIS is responsible for genocide against religious minorities in areas under its control in Iraq and Syria – Yazidis, Christians, and others. One year later, nearly all of the survivors of the ongoing genocide remain uprooted from their communities, either as refugees or internally displaced persons. Without security, aid, justice, fundamental rights, and economic revitalization, these communities may never be able to return and rebuild. To date, too few of the survivors have received assistance from the American people through U.S. government and UN programs.
To ensure that these communities survive in Iraq and Syria, and to promote American interests and values, we, the undersigned, urge the Trump administration and the U.S. Congress to take the following steps as the U.S. and Coalition drive ISIS back and liberate occupied territory:
Direct the Departments of State and Defense to develop plans to secure, stabilize, and revitalize the ancestral homelands of indigenous religious minority communities targeted by ISIS for genocide in northern Iraq – particularly in the Sinjar, Nineveh Plain, and Tal Afar areas. State, Defense, and supporting agencies should ensure that these communities receive U.S. and UN humanitarian aid and should encourage the private investment necessary to restore the productivity of these once self-sufficient local economies.
Direct all agencies with a national security or law enforcement mission to use all available means to bring to justice both the perpetrators of this genocide and their accessories: the material cooperators (collaborators, affiliates, financiers, and facilitators) of ISIS, Al Qaeda, and their affiliates. The administration should also work with Congress to facilitate criminal and civil litigation to bring the aiders and abettors of this genocide to justice in the U.S. and worldwide.
Appoint qualified and committed individuals to implement and oversee these priorities, with the aim of advancing national security and human rights, to the following posts:
National Security Council Special Advisor for Human Rights;
National Security Council Special Advisor for Religious Freedom;
Under Secretary for Civilian Security, Democracy, and Human Rights;
Special Envoy for Monitoring and Combating Anti-Semitism;
Ambassador at Large for Religious Freedom;
Special Envoy to Promote Religious Freedom of Religious Minorities in the Near East and South Asia;
Special Representative for Religion and Global Affairs;
Ambassador for Global Criminal Justice;
U.S. Representative UN Human Rights Council.
CLICK HERE TO REGISTER For the Genocide Coalition Capitol Event Taking Place Today: Marking the Anniversary of the U.S. Government's Recognition of the ISIS Genocide in Iraq and Syria
Participating Members of Congress:
Rep. Jeff Fortenberry (R-NE)
Rep. Anna Eshoo (D-CA)
Participating Genocide Coalition Experts:
Nadia Murad
Yazidi Genocide Survivor
Philippe Nassif
In Defense of Christians
Robert Nicholson
Philos Project
Nina Shea
Hudson Institute
Rev. Johnny Moore
Author of Defying ISIS
Dr. Greg Stanton
Genocide Watch
Naomi Kikoler
U.S. Holocaust Memorial Museum
Adlay Kejjan
Yazidi American Women Organization
Master of Ceremony:
Prof. Robert Destro
Genocide Coalition
Other Speakers and Members of Congress Being Confirmed