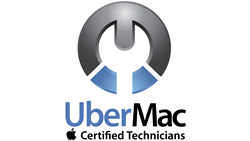 We're as close to an Apple store as you can get.
Jupiter, FL (PRWEB) March 22, 2017
UberMac today announced that it has completed the legal process to begin offering franchises of it's Apple focused specialty stores across the United States.
UberMac stores are unique when compared to other "Computer or iPhone repair stores", in that they focus only on Apple products & devices. That is why they are not categorized as a Phone repair shop or a computer repair store. "We are really more like a mini Apple store," said Jason Roberts, President of UberMac. "We were one of the very first iPhone repair companies in south Florida. We actually own the URL iPhoneFix.com, but I recently decided to stop using it. It is arguably one of the very best website URL's on the web, if fixing iPhones is what you do," he continued, "But the iPhone repair industry has exploded, and along with that explosion came "iFix" stores that use the cheapest parts that they can find, and many have sub-par or low standards or integrity when it comes to putting every thing back together the way that it's supposed to be."
UberMac stores really are like Apple stores found in your local mall in many ways. They are one of the few repair companies that, as a standard, require each and every store to employ at least one Apple Certified Technician, if not more. They believe that their customers should know that they take their computers and devices seriously. UberMac also encourages it's new hires to become Apple Certified by offering a training program to become Apple Certified, and they even pay for the first exam and certification. "It's a standard that we have set in place. Our customers need to know that we know what we are doing and that we care."
So what exactly is it that UberMac stores actually do. Well, they mainly perform repairs and upgrades on all Apple computers, iPhones, iPads and other devices. These can include hard drive replacement, iPhone cracked screen repair, iPad cracked screen repair, memory upgrades, broken LCD repair and more. Any repair you can think of really.
But they also do what the Apple store does not. "Technicians from the Apple Store are not allowed to come to your home to help you out. And it is against policy for you to hire them off to the side."
"We have been offering in home Apple consulting services for almost 8 years now. It is needed so badly by such a huge amount of people. And our UberMac technicians fill that gap." UberMac's Apple Certified Technicians can come to a customers home and help them setup their new Apple computer, install and setup a wireless printer, and even install and configure a wireless network. They can assist in lessons in your home, as well as the private lessons that they offer in their store. The lessons in the store are in a nice, quiet, controlled environment. "Our technicians are some of the best in the industry, because the only products we work on are Apple products."
UberMac stores also sell gently used Apple computers. "Not everyone can afford a brand new Apple computer. And not everyone wants to spend the money that it costs for a new Apple computer." When UberMac acquires it's computers, they are fully inspected inside and out, hardware tests are performed, and they certify them, and include a 90 day warranty.
"It's not an easy task to find a reputable place that sells used Apple Computers and that also has a good selection in stock. We carry a minimum of 20 computers at a time, in a variety of makes & models."
"Look, we know how badly our help is needed. The Apple stores are overloaded, and it's hard to find someone knowledgeable enough to trust when it comes to needing help with Apple products. But we are those people. We live and breathe all that is Apple. From the time we get to work, to even after we get home. Our techs are on a constant quest for knowledge regarding Apple products and technology in general. When you love what you do, you're usually good at it. And sometimes, even the best."