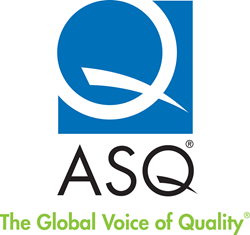 Milwaukee, Wis. (PRWEB) March 22, 2017
Award-winning journalist Celeste Headlee, Stanford University lecturer Kelly McGonigal, and innovation expert Jeremy Gutsche are among the keynote speakers featured at ASQ's World Conference on Quality and Improvement.
The ASQ conference — held May 1 – 3 in Charlotte, N.C. — offers attendees more than 100 sessions that present real-life applications, solutions, and results based on quality principles that can dramatically impact businesses in all industries, including manufacturing, health care, service and more.
The theme, "Grow Your Influence," focuses on the work of business leaders and the growth they seek to better influence the work they do, organizations they work for and lives they lead.
Gutsche will kick off the conference at Monday morning's opening session, while McGonigal will close the event Wednesday. Headlee will speak Tuesday afternoon.
Jeremy Gutsche, entrepreneur, CEO and innovation expert
Gutsche is a New York Times best-selling author and award-winning innovation expert, and the founder of trendhunter.com, a popular trend website, attracting more than 2 billion views from 100 million total visitors. Prior to Trend Hunter, Gutsche grew a $1 billion portfolio for a bank, and today more than 300 brands, billionaires and CEOs rely on his unique expertise to find better ideas faster. He has been described as "a new breed of trend spotter" by the Guardian, "an eagle eye" by Global TV and an "Oracle" by the Globe and Mail.
Celeste Headlee, journalist for NPR, PBS and CNN; author
Headlee is an award-winning journalist who has appeared on NPR, PBS World, PRI, CNN, BBC and other international networks. She is the author of "Heard Mentality: An A to Z Guide to Taking Your Radio Show or Podcast from Idea to Hit." She hosts a daily talk show called "On Second Thought" for Georgia Public Broadcasting in Atlanta. Headlee was formerly a host at National Public Radio, anchoring shows including "Tell Me More," "Talk of the Nation," "All Things Considered" and "Weekend Edition." Until September 2012, Headlee was the co-host of the national morning news show, "The Takeaway," from PRI and WNYC. She anchored presidential coverage in 2012 for PBS World Channel.
Kelly McGonigal, psychologist; lecturer at Stanford Graduate School of Business
McGonigal is a psychologist who works at the intersection of neuroscience and the latest advances in understanding the mind-body connection. Her specialty is discovering ways to apply new scientific findings to personal health and happiness. In her book, "The Upside of Stress: Why Stress Is Good for You, and How to Get Good at It," McGonigal asserts that "stress isn't bad," and that "stress can make us stronger, smarter, and happier if we learn how to embrace it." Her scientific research has been published in the Journal of Personality and Social Psychology, and she's been quoted in The New York Times, The Washington Post, MSNBC.com, WebMD, TIME, Women's Health and more.
ASQ's World Conference on Quality and Improvement will offer attendees sessions that feature topics such as quality fundamentals, leadership, innovation, producing results and more.
ASQ also will present the 2016-2017 International Team Excellence Awards, the only international team recognition process of its kind. Finalist teams will present live case studies, offering attendees the opportunity to learn first-hand from organizations that have used quality processes to save millions of dollars while also delivering value to customers and stakeholders.
To register for ASQ's World Conference on Quality and Improvement, visit asq.org/wcqi.
About ASQ
ASQ is a global community of people dedicated to quality who share the ideas and tools that make our world work better. With millions of individual and organizational members of the community in 150 countries, ASQ has the reputation and reach to bring together the diverse quality champions who are transforming the world's corporations, organizations and communities to meet tomorrow's critical challenges. ASQ, with its world headquarters in Milwaukee, Wis., USA, operates regional centers in the U.S. and Canada, North Asia, South Asia, Latin America and Middle East and Africa. Learn more about ASQ's members, mission, technologies and training at asq.org.