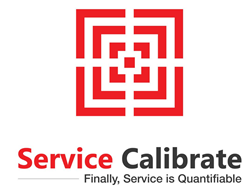 "Every business entity 'expects' good service for the money they pay their vendors, manufacturers, employees and affiliates but never before has the quality of service been easily quantifiable until now"
Laguna Niguel, California (PRWEB) March 23, 2017
Founded in 2016, Service Calibrate™ is a patent-pending software platform with a revolutionary technology allowing Retailers, Manufacturers and Distributors to measure service. The technology aims to improve communication between vendors and retailers to drive efficiencies and improve buying decisions. The CPG Pundits who have reviewed this product wonder why such a simple yet important tool was not thought of or developed before. Positioning itself as the "Nielsen of measuring service," Service Calibrate™ intends to bridge the widening communication gap between the B2B entities within the quickly growing CPG industry.
The founder of the company, Dharmesh Vadchhedia with over 18 years of CPG industry experience spotted this communication and ineffective service gap while working with large companies like Pepsi, Nestle and Unilever. The idea behind his product has been 18 years in the making and 1 year in disrupting the CPG market.
"Every business entity 'expects' good service for the money they pay their vendors, distributors, employees and affiliates but never before has the quality of service been easily quantifiable until now," says Dharmesh regarding his newly launched predictive analytics software platform.
Service Calibrate™ was recently launched in 350 Mobil PBD West Convenience Stores and their President Charles Khalil quotes, "Service Calibrate™ is like a rocket fuel for my business productivity. Using this platform we are able to quantify service, gauge customer satisfaction, and have full visibility to our sales team and stores in all 3 States of California, Arizona and Louisiana from my headquarter office. With a few clicks, I can easily verify who services my retail stores and how often. I am saving thousands of dollars from remotely monitoring my staff across 3 different States and ensuring that my stores are well stocked with inventory and all my stores are following the promotions and schematics."
More about Service Calibrate™
The software uses real-time data analytics to measure the quantity and quality of service provided by its users in a digital, touch screen data mapping format. Multi account retailers can easily gauge the daily performance of their entire sales team & vendors from the convenience of any computer or hand held device. Vendors can use the system's promotion activation features to run marketing campaigns for stores and consumers at the touch of a button. CPG Manufacturers can gauge their distributors/brokers/affiliates performance in retail stores and distribution centers without conducting labor-intensive fact finding.
In this day and age where everything is electronically documented and digitized, it may be hard to believe that the trillion dollar CPG industry still relies on the 18th century hand-written service notes. So the goal of Service Calibrate™ is simply to bring service quantification to the 21st century. The CPG industry has zero tools to effectively measure service and fill communication gaps causing it to lose millions of revenue dollars.
Service Calibrate™ analytics aims to revolutionize how business contracts are currently awarded, which vendors/manufacturers are chosen, and quantify for the first time which companies truly provide the best service for their products.
Here is more information : https://youtu.be/zTykn4DIwjE
More about Dharmesh Vadchhedia
Dharmesh Vadchhedia, Founder of Service Calibrate™ has two decades of management experience within the trillion dollar consumer packaged goods (CPG) Industry. He has received numerous awards and accolades for his work with fortune 500 companies like Pepsi, Nestle & Unilever. He holds a major in business and finance and at heart is passionate about bringing ideas to life.