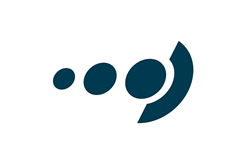 We urge call centers, contact centers and large enterprises to take advantage of the efficiency and savings offered by LCR.
SUNRIVER, OR USA/CANADA (PRWEB) March 23, 2017
ATL Communications now makes it possible for businesses to minimize their toll-free calling costs through the use of Least-Cost Call Routing (LCR). Estimates indicate that companies can save 20 to 30 percent on carrier fees by implementing an LCR solution.
ATL Communications offers a system that calculates the most efficient and least expensive routes for incoming calls to a toll-free number. The system's engine takes into account each customer's existing rate agreements and call-center traffic data to calculate optimal routing.
Least-cost call routing is a natural outgrowth of multi-carrier routing arrangements for toll-free traffic. Early on, LCR planning was done by manual methods and estimates. But now LCR engines provide continuous analysis, bringing speed and accuracy to the process.
"We urge call centers, contact centers and large enterprises to take advantage of the efficiency and savings offered by LCR," says Brian Lynott, CEO of ATL Communications. According to Mark Bilton-Smith, General Manager "LCR gives companies the ability to choose the best rate and cheapest route from those offered by more than 100 carriers. There's no reason to overpay for incoming toll-free calls, give up control of your carrier relationships, or to sacrifice call quality."
ATL Communications LCR customers can use their existing carriers, including Tier 1 carriers, with ATL's new LCR solution. To request a no obligation cost savings analysis simply fill out the contact form provided HERE.
About ATL Communications
ATL Communications is America's first and largest independent Responsible Organization, managing millions of toll-free and local numbers. Telephone companies, call centers, and enterprise clients have entrusted ATL Communications with the responsibility of managing and maintaining numbers and essential phone services with reliability and consistency since 1993. In 2015, ATL Communications became a pioneer in the VoIp industry by filing with the Federal Communications Commission on their behalf and gaining them the ability to maintain and manage their own local numbers. This momentous achievement means that ATL Communications was the first, and remains the only, independent Local Number Porting Service Agency.
ATL Communications offers unique services in Disaster Recovery and Least Cost Routing with new products in Local Number Portability, Toll Free Texting, and 833 Number Reservations launching early in 2017. ATL Communications commitment to clients is to remove complexities, maximize productivity, enhance control, increase savings, and protect numbers.
For more information contact: Christy Green, cgreen(at)atlc(dot)com or 1- 800- PORTING.