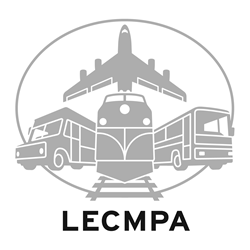 Our company's momentum continues into our second century of serving union transportation workers with critically important wage loss protection insurance
SOUTHFIELD, Mich. (PRWEB) April 05, 2017
LECMPA, provider of wage loss protection for union railroad and transportation workers, today announced it has maintained its industry-leading status and received multiple industry awards for excellence in innovative and effective business practices.
LECMPA's solid financial status and level of service have been consistently impressive for several years. In addition to offering the highest available daily rate to its union transportation members, it has also improved its suite of job insurance offerings without raising the cost of subscriptions. In 2016 LECMPA distributed to its members a total of approximately $10.5 million dollars in claim benefits.
LECMPA is justifiably proud of the impressive list of industry awards from publications and associations in 2016:

Female CEO of the Year / CEO World
Female Executive of the Year / Women's World
Risk All-Stars / Risk & Insurance
Best & Brightest Companies for Culture and HR – Detroit Metro region / 101 Best & Brightest
Employer of the Year Silver Award / Stevie's Awards for Great Employers
Customer Service Team of the Year Gold Award / Info Security Product Guide
Best Customer Service Silver Award / CSS World
Best Customer Service Team Gold Award / Network Product Guide
Best Support Team of the Year Gold Award / Golden Bridge Awards
Customer Service Team of the Year Bronze Award / Stevie's Awards for Great Employers
"LECMPA, founded in 1910, is one of Michigan's oldest, continually operating businesses," said LECMPA President Susan Tukel. "It is only through continuously improving our insurance service in response to societal and cultural changes and providing excellent customer service for our client members that we have thrived for more than a century. Our company's momentum continues into our second century of serving union transportation workers with critically important wage loss protection insurance."
About LECMPA
LECMPA, founded in 1910 as a cooperative assessment insurer for railroad workers, provides wage loss protection to unionized transportation workers in all crafts and industries throughout the United States. LECMPA is a nonprofit, member-owned company with approximately 27,000 members nationwide. LECMPA headquarters are in in Southfield, Michigan. More information is available at http://www.lecmpa.org.