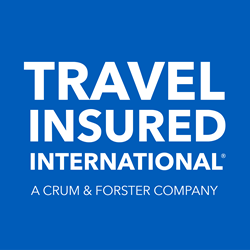 (PRWEB) March 24, 2017
Travel Insured International has been honored with a TravelAge West 2017 Editor's Pick Award in the category of Travel Insurance as part of the TravelAge West WAVE (Western Agents' Votes of Excellence) Awards.
Now in its twelfth year, the goal of TravelAge West's WAVE (Western Agents' Vote of Excellence) Awards is to give travel agents in the West the opportunity to recognize the outstanding qualities and services of their travel-supplier partners.
The Editor's Picks were chosen by Editor-in-Chief Kenneth Shapiro and the entire editorial team of TravelAge West. Review methods included product analysis, on-site visits, a survey of a select group of travel agents and online research.
"The WAVE Awards provide travel agents in the West with a powerful voice," said Shapiro. "By participating in the program agents can reward the travel companies that support their businesses."
In addition to this distinction, Editor's Pick honorees are also in the running for a WAVE Award, to be determined by a TravelAge West readers' choice poll conducted during the month of April. The voting is open to readers of the print and online publication, and will be available at http://www.travelagewest.com/WAVE-Awards.
Editor's Pick recipients will be celebrated at the WAVE Awards Gala on June 15 at The Ritz-Carlton, Marina Del Rey, in Marina del Rey, Calif., where the readers' choice winners will be announced as well. TravelAge West will include a special WAVE Awards section in the July 17 issue, highlighting award winners.
Founded in 1994 by Peter Gehris, Travel Insured International is one of the leading travel insurance providers, offering the highest quality worldwide travel protection for over 20 years. Travel Insured maintains relationships with specialty travel providers and tour operators, as well as provides 24/7 customer assistance, every day of the year. In 2015, Travel Insured was acquired by Crum & Forster, whose parent company is Fairfax Financial Holdings Ltd. The financial strength and core values of the companies give Travel Insured the best position in the market to continue its commitment of helping travelers protect their travel plans to travel relaxed, travel secure, and travel insured.Visit http://www.travelinsured.com.
TravelAge West is the leading trade magazine for travel agents and the travel industry in the 15 Western U.S. states. Serving more than 21,000 readers for 47 years, the biweekly magazine is a main source of news and product information for the region's agents and travel executives. TravelAgeWest.com is a two-time winner of a Gold Award from the North American Travel Journalists Association for Best Travel Journalism Website. TravelAge West is a part of Northstar Travel Group LLC, a worldwide provider of information, news and data for the travel and hospitality industry. Northstar Travel Group is based in Secaucus, N.J.