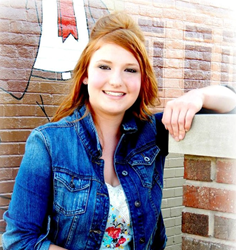 We are delighted that we can play this small part in helping someone like her fulfill her dreams and make waves in the field.
Orlando, FL (PRWEB) March 29, 2017
HRISPayrollSoftware.com is pleased to announce that Jennifer Joost has been selected to receive the 2017 $1,000 HR scholarship. Jennifer has been pursuing a psychology major with an HR minor and has a commitment to human resources and a desire to improve the field.
When notified that she had won the scholarship, Jennifer expressed her excitement:
"I received word that I had received the HR Scholarship from HRISPayrollSoftware.com only hours after I decided to attend the University of Illinois's Human Resources and Industrial Relations Master's Program. This program is considered to be ranked in the top three in the country. The expense of this decision has overwhelmed me, but with the help of this scholarship towards my current Bachelor's degree I will be able to save more towards my next degree and the financial burden will be less to bear. I cannot thank HRISPayrollSoftware.com enough!"
The Selection Committee at HRISPayrollSoftware.com selected Jennifer for the scholarship because of her enthusiasm for HR and her academic merit, but what most impressed the committee was the passion for people that shown through in Jennifer's scholarship application. Her psychology expertise will uniquely position her to have success in the field, particularly after working towards the HR and Industrial Relations degree.
The founder of HRISPayrollSoftware.com, Dave Rietsema, was thrilled to award Jennifer the scholarship. "I have been hearing a lot lately about how psychology ties into HR management. Understanding more about how social factors and other motivations influence human behaviors will give Jennifer the tools she needs to really make a difference in the HR world. We are delighted that we can play this small part in helping someone like her fulfill her dreams and make waves in the field."
About HRISPayrollSoftware.com:
HRISPayrollSoftware.com is a Florida-based company that is committed to the future of HR. The website is dedicated to helping forward thinking organizations find software solutions to help with HR processes. The founder is also committed to the people behind the machines, hence the scholarship and other initiatives.
Lucerna, LLC owns the website and also runs sister sites HRPayrollSystems.net and ApplicantTrackingSystems.net. All three sites offer free services to help companies connect with the very best HR software solutions for their needs, while also connecting software vendors with organizations that could use their services.