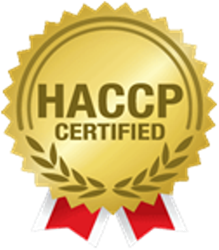 Warner, New Hampshire (PRWEB) March 27, 2017
First created in the 1960's in order to create safe food for astronauts to take into space, HACCP is based on identifying and controlling processes where hazards may be introduced to food. HACCP, or the Hazard Analysis Critical Control Point system, relies heavily on monitoring all processes in order to ensure consistency in production as well as preventing certain hazards.
Today, a common system used in food production, HACCP is comprised of seven steps to guide food producers to create and comply with a customized HACCP plan. The USDA recently mandated HACCP for all meat and poultry producers in the United States.
In order to accurately create a HACCP plan, food producers must take an in depth analysis of the entire process in order to recognize any potential hazards that may be introduced during production. Once recognized, processors must outline how they will prevent these potential hazards from being introduced to the food.
MadgeTech continues to evolve with the changing times and regulations in order to deliver the best service and solutions to help customers meet the demands of the food processing industry. By employing three certified HACCP managers, MadgeTech is able to more closely and accurately assist customers in defining their HACCP plans, as well as recommend the correct tools to maintain ongoing process monitoring accurately and consistently.
To contact a MadgeTech Certified HACCP Manager, click here, or, download our HACCP Compliance Guide.