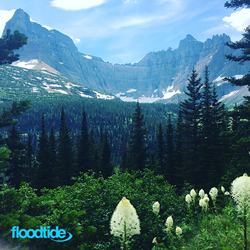 From Seoul to Seattle, from Hanama to Havana, Tokyo to Texas, Venice, Italy to Venice Beach...
Minot, North Dakota (PRWEB) May 15, 2017
INTRODUCING Floodtide Worldwide a sports recreation company specializing in waterproof backpacks and dry bags. The company announced today that it will be sailing its maiden voyage in mid-May with release of its LCV1 line of lightweight waterproof backpacks. Floodtide prides itself on its ability to evolve its products and mindset alongside modern travelers and thrill seekers, and focuses on adaptability and practicality in the field. Floodtide dry bags will soon be making a splash world wide. The company's state-of-the-art dry bags are currently being tested, both in the field and for every day use, on four continents. From Seoul to Seattle, from Hanama to Havana, Tokyo to Texas, Venice, Italy to Venice Beach, CA; Floodtide's premier line of waterproof backpacks are subject to regular usage, as well as rigorous torture tests to ensure that the company's core values are met consistently with every dry bag. The company is driven to position itself at the core of every adventure, whether in the backcountry or every day wandering. For this reason the LCV1 line of dry bags has been designed to be versatile, rugged, and technically advanced in order to meet the needs of various sports and recreation communities, and to endure the harshest conditions in the field.
Whether you are kayaking, standup paddle boarding, canoeing, fly-fishing, waterfowl hunting, snorkeling, spelunking, whitewater rafting, canyoneering, or anything in between, Floodtides are designed for practical use while doing almost any water related activity. These bags will withstand anything, including snowy conditions, and are also designed for use on the mountain during the winter season. Not only are these waterproof backpacks practical and stylish, they also surpass most every other dry bag that is currently on the market. Most of the dry bags that are currently available are only splash resistant, but Floodtides are rated IPX7, which means they are 100% waterproof when submerged down to one meter. They are comparable to professional grade dry bags, but can be obtained for a fraction of the price. More detailed information about the company's products can be found on its website and on Amazon
As part of its initial launch, Floodtide will also be offering its MPU1, an IPX8 rated waterproof phone case (retail $12.97) as a free gift with each purchase of an LCV1 for a limited time only, when purchased on Amazon. Check out Floodtide's website and follow them on social media for updates on new products, and promotions, and sign up on the company website for the chance to win a free LCV1 dry bag. Happy Trails.