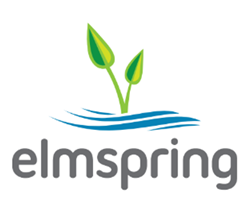 We're very excited to celebrate the tremendous success of elmspring over the past year and look forward to continuing to partner and grow.
Chicago, IL (PRWEB) March 29, 2017
The real estate tech accelerator, elmspring, recently reported it's end of year progress to its Board of Directors for its portfolio of graduate companies.
The elmspring accelerator was founded in 2013 by real estate entrepreneurs and Principals at Elmdale Partners, Thomas Bretz and Adam Freeman. The elmspring accelerator is the first seed-stage technology accelerator in the country to focus solely on the real estate industry. The four-month intensive program helps startups bring their disruptive ideas to market. Each participating startup receives seed capital, access to elmspring's robust network of mentors and strategic partners, Century 21 Affiliated, Waterton, and Harrison Street, office space at Chicago's center for technology and entrepreneurship, 1871, and many other professional services and resources. The program culminates with a Rush event where participants demonstrate their products for serious investors.
Here are a few of the updates and highlights:
The alumni companies from the 2014 and 2015 cohorts have been having great success in
growing their companies and raising growth funding:

The 2016 class was the strongest yet, with six companies either closing on funding or finalizing terms:
Executive Director, Bob Gillespie was excited to report on the progress. "With more due diligence, an added month to aid in investment meetings, and a Pitch event that garnered many follow up meeting, our companies have strategically accelerated in just the way we like to see. We are excited to see continued growth and to provide continued support to our portfolio companies".
"We're very excited to celebrate the tremendous success of elmspring over the past year and look forward to continuing to partner and grow," said 1871 CEO Howard A. Tullman. "Elmspring's unique focus on the real estate industry brings tremendous value to 1871 and is creating exciting companies that are a becoming an important part of Chicago's economy."
Enodo Score is a 2016 graduate of the elmspring accelerator. "We found elmspring to be a very beneficial experience. As an emerging startup, the accelerator helped us fine tune our investor pitch, refine our cash flow projections and really improve our MVP," said CTO & Co-Founder Marc Rutzen.  "Since graduating from elmspring, we've more than doubled the size of our team, been invited to speak at several industry leading conferences, and raised a substantial seed round."
Elmspring is currently looking for great companies with industry changing solutions and is accepting applications for its 2017 cohort.  
To apply for our 2017 cohort, please visit us at http://www.elmspringaccelerator.com.