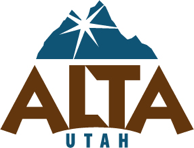 Alta, Utah (PRWEB) March 30, 2017
As the ski season winds down, there are huge savings and fun events to help celebrate another great season of skiing. The 11th annual Alta Gala kicks off Alta in April on Friday, April 7. This collaborative fundraiser for Friends of Alta, Alta Community Enrichment, and Alta Historical Society raises awareness for the arts, environment, and history of Alta. Demo Day follows the Alta Gala, on Saturday, April 8. Participants can demo 2017-18 skis for free from dozens of manufacturers.

Friday, April 7 – 11th Annual Alta Gala. Celebrate & support three non-profits in Alta. Party the night away at the Latin-themed Alta Gala at La Caille Restaurant!
Saturday, April 8 – Demo Day. Demo 2017-18 skis from dozens of manufacturers and enjoy apparel sales, live music on the Goldminer's Daughter Lodge deck and more!
Wednesday, April 12 – Beer and Bratwurst for $10 at Alf's Restaurant
Saturday, April 15 – Alta Earth Day
Sunday, April 16 – Alta Community Enrichment Easter Egg Hunt
In addition, lodges, homes and condos, spas, ski shops and Alta Ski Area are offering incredible deals throughout April. An entire list of events and deals can be viewed at Alta In April.
About Alta Chamber and Visitors Bureau (ACVB)
ACVB was formed in 2011 to promote Alta and Little Cottonwood Canyon as a world-class mountain resort destination and to enhance the visitor experience.  ACVB functions with the assistance and support of the private business community, individual memberships and the Town of Alta. For more information, visit discoveralta.com, or email info(at)discoveralta.com.