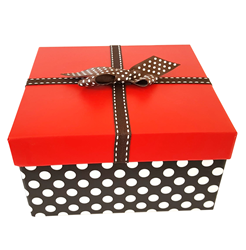 Turmeric Products, all Organic or Natural, are Available at Sublime Naturals with Free Shipping and a 100% Moneyback Guarantee. A new Turmeric eBook Also Launched This Week on Amazon by the Sublime Naturals founder, Kathy Heshelow.
St. Petersburg, FL (PRWEB) March 30, 2017
Sublime Naturals and its founder, Kathy Heshelow, are big fans of Turmeric. Often called the "Spice of Life" or "Wonder Spice", it has been used for thousands of years.
"The West has caught on, and has discovered Turmeric, following extensive use in the East," says Heshelow, author of "Turmeric: How to Use it For Your Wellness. Overcome Inflammation, Enemy of the Body." The book is available on Amazon, and Heshelow offers a free audio book as a gift.
In addition to reducing inflammation, Turmeric can help a whole host of issues, from everyday issues to serious ones. This includes inflammatory and auto-immune diseases, to Alzheimer's and colon health. Heshelow explains in the book that she has used turmeric for decades, mindful of inflammation after a doctor told her (when she was 20) that she would "almost certainly" develop rheumatoid arthritis (she is now 60).
Turmeric products, all-natural and organic, are found at Sublime Naturals store (with a few items on Amazon as well.) The company offers a 100% money-back guarantee, customer satisfaction and Free Shipping.
"We just launched a new Turmeric soap last week, and our essential oil has been popular for months," says Heshelow. "We put together an adorable gift box plus a Big Turmeric Box (with a pound of organic Turmeric powder included) for those who want to benefit on a daily basis. (It also includes Frankincense, strong for inflammation.) The new ebook includes recipes and ways to use Turmeric in an easy way.
"The book is free today only, so be sure to grab your copy," Heshelow said.
ABOUT: Kathy Heshelow is an author specializing in wellness/beauty as well as passive income commercial real estate. She has a series of books appearing in April and May of 2017. Sublime Beauty, Sublime Naturals and ZEN BOX are the companies she runs, offering essential oils, natural products and skincare.