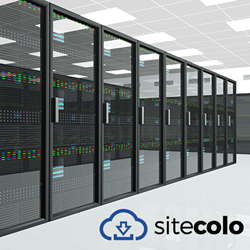 "We pride ourselves on being an innovation company," Jersey said. "We believe if we're going to do anything, do it big and knock it out of the park the first time."
Denver, CO (PRWEB) April 05, 2017
SiteColo, a managed cloud hosting and domain registration provider, developed an Artificial Intelligence (AI) to manage customer workloads and dedicated resources, such as CPU, memory, and I/O. This new ability enables SiteColo to provide a safer, faster, and more efficient web hosting experience for customers.
Their AI and machine learning can predict spikes in traffic and handles scaling as necessary to ensure customer websites are always online and fast. Older, more traditional cloud hosting techniques create a poor user and hosting experience. The newly deployed AI is revolutionary and will change the future of cloud hosting services as we know it. For details about SiteColo's web hosting plans, visit https://www.sitecolo.com/hosting-plans.
"We're able to update vital web services without jeopardizing uptime," said Jason Jersey, President of Wadsworth Littleton, LLC, the company behind SiteColo. "We have a zero downtime mentality."
Besides an aggressively stable network with zero downtime, SiteColo provides all customers with free SSL Certificates for all domains. SiteColo is PCI DSS compliant and places a heavy focus on customer data security. The new AI is a massive improvement to previous cloud hosting technologies in that it locates potential security risks before they become a problem. AI saves immense amounts of time both for the company and for its customers as well, accomplishing in one day what could take weeks, months, or years for less developed systems.
"We pride ourselves on being an innovation company," Jersey said. "We believe if we're going to do anything, do it big and knock it out of the park the first time."
SiteColo's managed cloud hosting plans start at $9.95 per month, and customers can scale resources as they grow. They also offer free content delivery networks (CDN) built into the platform, so a customer's website will always load quickly, no matter where the site visitors are located. Customer support is available 24/7, including major holidays. With quality services aimed at the optimum customer experience, SiteColo reports a 99% retention and customer satisfaction rate.
For more information, please call (305) 985-0256 or email seth.levy(at)wadsworthlittleton(dot)com.
About SiteColo
SiteColo is a managed cloud hosting and domain registration provider with 24/7 support. Its Operations Center is located in Denver, and the main Data Center is headquartered in Chicago. SiteColo is more than a web hosting company – it's an innovation company, developing proprietary software used to drive customers' success. The company currently provides managed cloud infrastructure to several notable car manufacturers, dealers, and notable religious organizations. Additional information about the company can be found at https://www.sitecolo.com/.