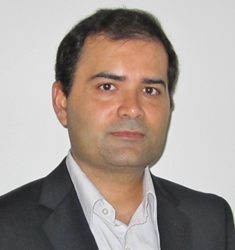 "Dolphin is committed to keeping our products closely aligned with the SAP product roadmap. Our team works tirelessly to advance our solutions so that our customers can take full advantage of the latest innovations coming from SAP applications."
Malvern, PA and Toronto, Canada (PRWEB) March 30, 2017
Dolphin Enterprise Solutions Corporation (dba Dolphin), an SAP® partner and provider of solutions in support of SAP® software, today announced that its Process Tracking System for Accounts Payable (PTS-AP), has achieved certified integration with SAP® S/4HANA. This certification is one of several SAP-Certifications recently achieved by Dolphin, including the certification for PTS-AP Advanced Approvals on the SAP® Cloud Platform.
The SAP Integration and Certification Center (SAP ICC) has certified PTS-AP as an ABAP add-on for SAP S/4HANA. This version of PTS-AP includes several new features that will enable Dolphin customers to leverage the new capabilities and advanced processing power available with SAP S/4HANA. It has a new UI5 user interface so that it looks and feels like the latest SAP S/4HANA applications. It also provides a new set of key performance indicators and graphical reports in the PTS-AP Launchpad, which will help our customers increase the speed, accuracy and transparency of Accounts Payable business processes.
"We are pleased to announce that Dolphin has successfully completed yet another integration certification for our Process Tracking System, this time for PTS-AP on SAP S/4HANA," said Vishal Awasthi, Chief Technology Officer, Dolphin. "Dolphin is committed to keeping our products closely aligned with the SAP product roadmap. Our team works tirelessly to advance our solutions so that our customers can take full advantage of the latest innovations coming from SAP applications."
Dolphin's SAP-Certified Process Tracking System helps organizations lower the cost and improve the accuracy and speed of key business processes in SAP applications. It serves as the foundation of Dolphin's Accounts Payable, Accounts Receivable, Sales and Distribution, and Finance and Administration solutions, offering flexibility, advanced reporting abilities and optimized processing.
About Dolphin
Dolphin leads the way in business performance improvement for companies running SAP solutions and manages both data and processes. From data and information lifecycle management to end-to-end solutions for procure-to-pay and order-to-cash processes based on SAP software, Dolphin helps deliver a competitive advantage that drives cost savings, optimizes cash flows and fosters a lower total cost of ownership. Leveraging SAP technology, Dolphin's data lifecycle and business process management solutions and add-on applications with SAP-certified integration have built-in flexibility, and are designed to be tailored to each customer's specific business processes and IT environments.
The company was founded in 1995 and has offices in San Jose, CA, Philadelphia, PA, and Toronto, Canada. Dolphin's smart, adaptable and proven solutions are implemented by hundreds of companies across North America and around the world. To learn more, email us at contact@dolphin-corp.com or visit http://www.dolphin-corp.com/
# # #
SAP and other SAP products and services mentioned herein as well as their respective logos are trademarks or registered trademarks of SAP SE in Germany and other countries. Please see http://www.sap.com/corporate-en/legal/copyright/index.epx#trademark for additional trademark information and notices.