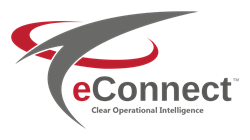 "We are very excited to have received a patent related to our Blackjack Countdown™ application," said Henry Valentino, Founder and CEO of eConnect. "This recognizes further and reinforces the value we are adding to the ever-changing Gaming industry
Las Vegas, NV (PRWEB) April 03, 2017
eConnect, a leading data integrator and analytics company for the Gaming and Hospitality Industries, announced the issue by the U.S. Patent and Trademark Office on December 6, 2016 of a new patent covering the company's software for managing Blackjack operations.
Countdown™, an application created by the technology company eConnect, is now officially patented. The application uses electronic shoe data and ratings from the casino floor to determine the dynamic of a table game pace of a table game, the amount of players at the table, and the complexity level of their bets. This is one of many patents eConnect expects to acquire in this space.
The new patent, US 9,514,614, on an invention by eConnect's collaborators, Henry Valentino, Travis Whidden, Jeremiah Morrill & Robert Conde is entitled "REAL TIME PLAYING CARD VALUATION" includes Technologies and implementations for determining advantages in a card game via a video capture device.
"We are very excited to have received a patent related to our Blackjack Countdown™ application," said Henry Valentino, Founder and CEO of eConnect. "This recognizes further and reinforces the value we are adding to the ever-changing Gaming industry with our leading edge software."
eConnect software is installed at more than 250 Hospitality companies around the world, including 150 casino resorts in the United States. Countdown™ is a key part of the CasinoConnect suite of applications which is used to manage gaming operations.
About eConnect
eConnect™ is a cutting-edge technology company based in Las Vegas, NV that provides analytic applications for Hospitality and Gaming. The company's software seamlessly integrates multiple data sources including digital video surveillance, transactional data from point-of-sale (POS), casino systems, and people counting quickly and directly improve profitability, efficiency and the guest experience. eConnect's software offers measurable ROI within months of system deployment. The software tools are world-renowned for their ability to discover previously unknown problems, thereby eliminating sources of financial loss and correcting operational problems. For more information visit http://www.econnectglobal.com.