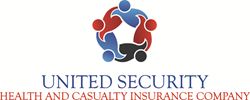 Our Short Term Major Medical product was designed to fill the gap until permanent major medical insurance can be secured. More importantly, it protects the insured from the devastating financial burden of not having any health insurance
Bedford Park, IL (PRWEB) March 30, 2017
United Security Health and Casualty Insurance (USH&C) recently obtained state approval to offer its Short Term Major Medical product in the states of Arkansas, Illinois, Indiana, Missouri and Nebraska.
"No one ever thinks that they will be subject to an unforeseen hardship such as an accident or sudden illness. But the truth is, it only takes a moment for an injury or illness to strike," began Robert Dial, Vice President, USH&C. "Our Short Term Major Medical product was designed to fill the gap until permanent major medical insurance can be secured. More importantly, it protects the insured from the devastating financial burden of not having any health insurance"
USH&C's Short Term Major Medical plan is the perfect solution for:

Young adults no longer covered by their parent's plan
Individuals between jobs or laid off, including those who cannot afford the high cost of a COBRA plan
Individuals & families who are looking for an alternative to the ACA Exchange Plans
Individuals & families who need coverage until the next Open Enrollment Period
Individuals waiting for group or individual major medical coverage to begin
Dial remarked, "USH&C's Short Term Major Medical plan has several distinct customer advantages. For example, although the use of network providers is not required in this plan, insureds can maximize benefits and save money by receiving care from a provider in the PHCS PPO network. The insured may also visit any out-of-network doctor or hospital of their choice without incurring an out-of-network penalty. In addition, prescription drug coverage is included. The insured is allowed to select the deductible amount, $500, $1,000, $2,000 or $5,000, that best aligns with their budget. Along with a single pay or monthly payment plan, this product was designed to ensure all aspects of the insured's needs were addressed."
The USH&C Short Term Major Medical plan does not cover pre-existing conditions, preventative or wellness doctor visits, or optical and dental treatments. A full list of other exclusions are listed in detail in the plan's Policy and can be reviewed by a USH&C agent or one of the company's multi-lingual representatives.
Founded in 1973, USH&C is licensed to sell its products in Arizona, Arkansas, Illinois, Indiana, Missouri and Nebraska through a network of independent insurance agents. Along with Short Term Medical, USH&C also offers Dental Plus Vision & Hearing, Critical Illness, Cancer, Disability Income, Accident Hospital Indemnity, and Fixed Indemnity products. USH&C specializes in providing insurance coverage to individuals and families. The company's headquarters is in Bedford Park, 6640 S. Cicero Ave., Bedford Park, IL 60638, http://www.ushandc.com 1-800- 875-422 or 1-708-475-6100