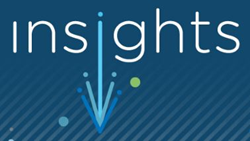 Our experience...puts us in a great position to share our expertise with other professional communicators.
Philadelphia, PA (PRWEB) March 30, 2017
SPRYTE Communications, a healthcare communications firm, has launched the SPRYTE Insights blog as a resource for communications professionals and those responsible for marketing their healthcare companies and organizations. The debut of SPRYTE Insights comes on the heels of the agency's rebranding from Simon Public Relations.
SPRYTE Insights will leverage the company's vast experience helping clients in healthcare and related industries grow their businesses. Content will showcase best communications practices, with tips on media relations, referral marketing, digital content, and social media marketing, frequently derived from SPRYTE's own client success stories. The blog will also share information gained through SPRYTE's participation in various industry events, conferences and webinars.
"We have worked with many fine healthcare clients in our 27 year history. That experience, as well as exposure to many varied industries outside of the healthcare space, puts us in a great position to share our expertise with other professional communicators," says Lisa Simon, CEO of SPRYTE Communications.
Entries already on the site focus on such topics as marketing your retail healthcare facility, the "3 Ts" of media relations (Timing, Topic and Targeting), and harnessing employees as brand ambassadors. New entries will be posted weekly. Find the blog at http://www.sprytecom.com/blog or visit http://www.sprytecom.com and click the SPRYTE Insights tab.
About SPRYTE Communications
SPRYTE Communications specializes in healthcare and industries touched by healthcare. Its seasoned team of professionals have years of institutional and agency healthcare experience. SPRYTE actively seeks bright new opportunities with provider organizations, pharmaceutical companies, health insurers, foundations, health advocacy groups, healthcare associations, healthcare law firms, social service agencies, healthcare educators and government. The firm is known for its creativity, tenacity and drive in the areas of media relations, reputation management, public affairs, referral marketing and digital content and social marketing. For additional information, visit http://www.sprytecom.com or contact Gary Frisch at gfrisch(at)sprytecom(dot)com or (215) 545-4715 ext. 25.