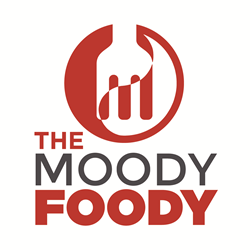 Nashville, TN (PRWEB) March 31, 2017
Horton Group Account Manager Josh Miller, known on Instagram as The Moody Foody, was recently featured in teen fashion, beauty and entertainment magazine Teen Vogue. The article, which can be read here, covered a secret menu item from international coffee company and coffee house chain Starbucks known as "Medicine Ball."
"This started out as something fun to do on the side and has been a creative outlet for me, but it has quickly evolved into much more," said Miller. "I started blogging, and it's opened doors for me that I couldn't have imagined. Currently, I am working on launching my own website, which will allow me to create more opportunities and expand my brand."
After reading about the beverage making rounds on social media, Miller's wife came down with a bad cold. The "Medicine Ball" worked wonders for her and led to a post on Miller's Instagram account touting its healing properties.
"Medicine Ball" has now moved from the secret Starbucks menu to a regular menu item, due in large part to social media foodies and influencers. There are many variations, but the basic drink contains one bag of Jade Citrus Mint Tea and one bag of Peach Tranquility Tea. It is then filled half with hot water and half with steamed lemonade and topped with honey and a pump of peppermint.
You can find more posts from Josh Miller on Instagram, where he operates as The_Moody_Foody.
About Josh Miller
After graduating from Union College, Josh Miller began his marketing career with the Minnesota Timberwolves. Since then, Miller has spent seven years as a Marketing Executive in the broadcast industry. From building client relationships to creating cohesive brand messages across multiple channels, Miller's passion is serving the client. Miller enjoys traveling, coffee, Kentucky basketball, and spending time with his daughter. He also spends his down time food blogging and Instagramming.
About Horton Group
Horton Group is a full-service digital marketing and design agency headquartered in Nashville, Tennessee. For 20 years the agency has helped organizations in a wide variety of industries bolster their presence and business online. Using a team-based creative approach, Horton Group provides dynamic solutions in inbound marketing, website design and development, custom mobile applications, search engine optimization (SEO), social media marketing and more. Working in close collaboration with clients, Horton Group's goal is to deliver remarkable results.