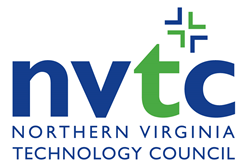 HERNDON, Va. (PRWEB) April 03, 2017
The Northern Virginia Technology Council (NVTC) will host the third annual NVTC CXO Auction on April 20, 2017. During the event, regional and industry C-level executives will be auctioned off to raise money for NVTC's Veterans Employment Initiative, which provides tools and resources to match Veterans with employment opportunities in Virginia's technology community. At the live auction event, attendees will bid electronically to win one-on-one meetings with C-level leaders.
Participating CXOs are looking to meet qualified vendors for future projects. Winning bidders are guaranteed a meeting with their auctioned executive within 12 months, during which they can gain insight, pitch future plans or receive advice. Some auction packages go beyond a meeting to include a lunch, dinner, wine tastings and rounds of golf.
Executives being auctioned include:
Brad Antle, CEO, and Tom Ferrando, President, SalientCRGT
Kenneth Asbury, President and CEO, CACI International
John Backus, Co-Founder and Managing Partner, NAV.VC
Mike Baird, CEO, Avizia
Rodney Blevins, Senior Vice President and CIO, Dominion Resources, Inc
Teresa Carlson, Vice President Worldwide Public Sector, Amazon Web Services
Kelly Clark, CIO, MAXIMUS
Marilyn Crouther, Senior Vice President and General Manager, Hewlett Packard Enterprise
Mac Curtis, President and CEO, Vencore
Karen Dahut, Executive Vice President, Booz Allen Hamilton
Ted Davies, President and CEO, Altamira Technologies Corporation
Nelson Ford, President and CEO, LMI
Mark Frantz, Co-Founder, Blue Delta Capital Partners
Kim Hayes, CEO and Co-Founder, The Ambit Group
Timothy Hurlebaus, President, CGI Federal
Sudhakar Kesavan, Chairman and CEO, ICF
Curt Kolcun, Vice President, U.S. Public Sector, Microsoft
Paul Leslie, CEO, Dovel Technologies
Joe Martore, President and CEO, CALIBRE Systems
Terri McClements, Market Managing Partner, and Mohamed Kande, Vice Chairman and U.S. Advisory Leader, PwC
Rich Montoni, CEO, MAXIMUS
Tony Moraco, CEO, SAIC
Dan O'Neill, President and CEO, SunTrust, Inc.
Carolyn Parent, President and CEO, LiveSafe
Shailesh Prakash, Chief Product and Technology Officer, The Washington Post
Larry Prior, President and CEO, CSRA
Dr. Jason Providakes, President and CEO, MITRE
Brian Roach, Executive Vice President and Managing Director Regulated Industries, SAP North America
James Schenck, President and CEO, PenFed Credit Union
Gary Shapiro, President and CEO, and Karen Chupka, Senior Vice President CES and Corporate Business Strategy, CTA
Todd Stottlemyer, CEO, Inova Center for Personalized Health
Matthew Strottman, COO, In-Q-Tel
John Wood, Chairman and CEO, Telos Corporation
Auction packages include meetings and excursions such as an Italian dinner with SAIC CEO Tony Moraco; a VIP CES 2018 ticket package and a meal with CTA President and CEO Gary Shapiro and CTA Senior Vice President CES and Corporate Business Strategy Karen Chupka; a Topgolf outing with Altamira Technologies Corporation President and CEO Ted Davies and Altamira principals; a dinner and wine tasting with CACI President and CEO Kenneth Asbury and select CACI leaders, as well as many more opportunities!
In a new bonus auction, NVTC will also be auctioning off four tickets to see Hamilton during its 2018 run at the Kennedy Center.
DATE:
April 20, 2017
TIME:
6:00 p.m. – 8:00 p.m. Registration and Auction
LOCATION:
The Ritz-Carlton, Tysons Corner
1700 Tysons Blvd.
McLean, VA
REGISTRATION:
To register as a member of the press, please contact Alexa Magdalenski at
703-904-7878, ext. 207 or email amagdalenski(at)nvtc(dot)org.
The event is free for press, but advanced registration is required. Press credentials are required for entry.
# # #
The Northern Virginia Technology Council (NVTC) is the membership and trade association for the technology community in Northern Virginia. As the largest technology council in the nation, NVTC serves about 1,000 companies from all sectors of the technology industry, as well as service providers, universities, foreign embassies, nonprofit organizations and governmental agencies. Through its member companies, NVTC represents about 300,000 employees in the region. NVTC is recognized as the nation's leader in providing its technology community with networking and educational events; specialized services and benefits; public policy advocacy; branding of its region as a major global technology center; initiatives in targeted business sectors and in the international, entrepreneurship, workforce and education arenas; and the NVTC Foundation, a 501(c)(3) nonprofit charity that supports the NVTC Veterans Employment Initiative and other priorities within Virginia's technology community. Visit NVTC at http://www.nvtc.org.