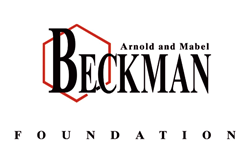 "The Beckman Foundation recognizes that Cryo-EM has potential to transform the structural biology research community." - Dr. Anne Hultgren, Executive Director
IRVINE, Calif. (PRWEB) April 04, 2017
Today, the Arnold and Mabel Beckman Foundation announced a $12.5 million investment in cryogenic electron microscopes at five leading research universities throughout the United States. The investment underscores the Foundation's mission of supporting research breakthroughs in chemistry and the life sciences, and will go toward installing state-of-the-art Cryo-EM instrumentation at Johns Hopkins University School of Medicine, Massachusetts Institute of Technology, Perelman School of Medicine at the University of Pennsylvania, University of Utah and University of Washington School of Medicine, which were selected based on their potential to accelerate fundamental research and discovery already underway.
Cryo-EM microscopes have generated excitement in the field of structural biology because of their ability to reveal an unprecedented level of detail of molecules, better enabling scientists to conduct advanced research and address important biological issues. The Foundation is eager to support Cryo-EM initiatives at some of the nation's foremost research universities and increase scientists' access to these leading-edge instruments.
"The Beckman Foundation recognizes that Cryo-EM has potential to transform the structural biology research community," explained Dr. Anne Hultgren, Executive Director of the Beckman Foundation. "While the expense can make acquiring this technology via federal grants prohibitive, we as a private foundation are in a unique position to support major infrastructure investments to enable broader deployment of this new tool and increase access for young scientists to this exciting field of study."
The funds will be provided to the universities this spring, allowing for microscope installation by Fall 2018.
About the Arnold and Mabel Beckman Foundation
Located in Irvine, California, the Arnold and Mabel Beckman Foundation supports researchers and nonprofit research institutions in making the next generation of breakthroughs in chemistry and the life sciences. Founded in 1977 by 20th century scientific instrumentation pioneer Dr. Arnold O. Beckman, the Foundation supports institutions and young scientists whose creative, high-risk, and interdisciplinary research will lead to innovations and new tools and methods for scientific discovery. For more information, visit http://www.beckman-foundation.org/.