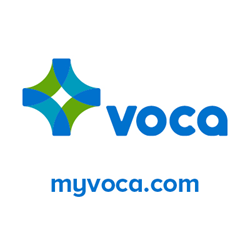 Rochester, MN (PRWEB) April 04, 2017
Voca, formerly Hire Investment – a national staffing firm based in Rochester, MN – announced today the addition of Ray Culver as Vice President, North American Sales. "We have recently experienced a significant growth in the marketplace and as a "next step", we are building upon that success and are very excited to announce the addition of Ray Culver as Vice President, North American Sales," said Stephen Knaup, CEO.
"I am excited to have the opportunity to join Voca," comments Culver. "The opportunity to be part of an organization that has such dedication and passion is truly an honor. My goal in joining the Voca team is to develop a long-term sales strategy that will grow revenue and profitability while delivering best in class solutions to our clients."
Culver brings over 20 years of sales & sales leadership experience in all aspects of the contingent workforce space, including contract, direct-hire, HR technology, RPO, and MSP/VMS to the Rochester-based company. Most recently, Culver served as Vice President, MSP Channel Sales for Manpower and Experis, both ManpowerGroup companies.
"The addition of Ray to the team is a reflection of our commitment to further growth and leadership in the industry" said Knaup.
About Voca: Headquartered in Rochester, MN, Voca is a relationship organization focused on uniting talented individuals with exceptional companies to rediscover the spirit of work. With physical locations in Minnesota, Colorado, Arizona, Kentucky, and New York, Voca partners with leading public, private, non-profit, and government clients throughout the United States, providing support across diverse verticals including the Healthcare, Professional, Legal, Financial, Creative and Technology fields.
For more information on Voca, please visit myvoca.com.