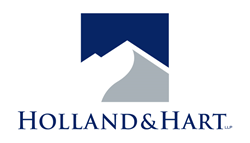 DENVER, Colo. (PRWEB) April 01, 2017
Partners Trip Mackintosh and Steven Pelak are recognized in Chambers Global 2017 in the practice area USA, International Trade: Export Controls & Economic Sanctions. In addition, Holland & Hart was also ranked in USA, Projects: Renewables & Alternative Energy.
According to Chambers Global 2017, Mackintosh "regularly handles export controls and sanctions and 'can hop on things very quickly, he makes all the complicated areas of law understandable and digestible.' Clients also appreciate his 'extensive knowledge of the field.'" Mackintosh is one of four Colorado-based attorneys listed in the guide this year.
A former federal prosecutor, Pelak is noted by Chambers Global 2017 to have "a wealth of experience pertaining to ITAR, EAR and the Arms Export Control Act. Commentators say he is 'very well prepared' and 'very good at presenting.'"
Chambers Global 2017 said the Projects: Renewables & Alternative Energy team is known for being "a respected group based in Denver, Colorado. Represents both US and international clients in connection with project financings and other transactional matters in the renewables space."
Published annually, Chambers Global now covers over 190 countries across the world and also includes Region-wide and Global-wide sections. Chambers ranks both lawyers and law firms based on the research of more than 170 researchers who conduct in-depth confidential interviews with lawyers and clients.
About Holland & Hart
Celebrating the 70th anniversary of its founding in 1947, Holland & Hart is a full service, national law firm that today has more than 500 lawyers in 16 offices across eight states and in Washington, D.C. delivering integrated legal solutions to regional, national, and international clients of all sizes. Holland & Hart's attorneys have consistently been recognized by leading national and international peer and industry review organizations for innovation and dedication to the practice of law. From start-ups to Fortune 500 companies, we serve clients in a diverse range of industries from energy and resources, to food and beverage, to technology, communications and media, and more. For more information, visit http://www.hollandhart.com or on Twitter: @HollandHart.