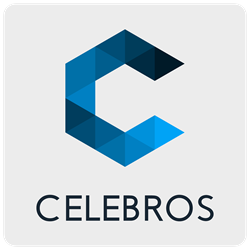 The Celebros PCE personalization suite is the obvious next step after natural language site search for merchants looking to engage their client base at any point across the entire shopping journey
Las Vegas, Nevada (PRWEB) April 04, 2017
Celebros, Inc., Magento's Premier Site Search partner and global leader in natural language - semantic site search, navigation and merchandising technologies announced today at the Magento Imagine Global eCommerce event the release of its new Celebros PCE (Predictive Conversions Engine) personalization suite utilizing, site search predictions, predictive analytics, product recommendations, micro segmentation and 1:1 messaging. The personalization suite is offered as an add-on to the feature rich suite of natural language conversion optimization tools offered by Celebros to its global online retailers across all eCommerce platforms.
"The introduction of Celebros' PCE personalization suite enables Celebros to better serve our mid to enterprise level eCommerce retailers who are seeking to deepen their personal customer engagement and offer a true personalized shopping experience from the very first visit. The Celebros PCE personalization suite is the obvious next step after natural language site search for merchants looking to engage their client base at any point across the entire shopping journey.
Celebros' PCE dynamically and continuously personalizes the entire shopping experience with site-wide shopping predictions, predictive analytics, 1:1 messaging and recommendations and in real time to all visitors. Whether a first-time visitor or a repeat customer, PCE quickly learns the customers' behavior from both off site and on-site data collection and personalizes the shopping session live. That means each time a customer visits a site, they are automatically presented with the most relevant products and offers on every page site-wide," said Joseph Shemesh, CEO at Celebros.
Celebros PCE | Shopping Personalized
Celebros's PCE was introduced to help further boost site wide conversions beyond the site search and maximize revenues per order. One size fits all shopping is a thing of the past. PCE's focus is connecting individual shoppers with the exact products they're interested in by personalizing every step of their shopping experience entirely around behavior analysis, predictive abilities and targeting the user in real time using the correct method.
Visit Celebros at the 2017 Magento Imagine eCommerce Conference at the Wynn in Las Vegas. April 3-5, Booth 409. Experience the e-commerce revolution and find out how hundreds of Celebros customers are boosting their conversions by up to 300%
About Celebros
Celebros, Inc. is a global leader in e-commerce site-search, merchandizing and navigation conversion technologies for online retailers.
Celebros is Magento's only premier Site Search Partner and offers the only certified Site Search solution for both Magento 1.x and Magento 2.
Celebros is the only Gold and Certified Site Search Partner for SAP hybris.
The company prides itself on providing multi-language solutions, excellent service and customized solutions to fit the specific customer needs using a SaaS business model for e-commerce site search. Celebros customers include over 400 e-commerce retailers and merchants in eleven countries, including the United States, Europe and Asia, representing a broad range of industry segments, revenue and catalog sizes.