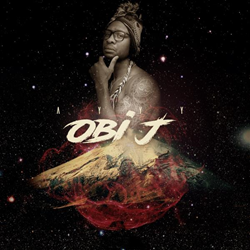 Oklahoma City, OK (PRWEB) April 05, 2017
Lajuan Stephens (born August 1, 1989), better known as his stage name Obi J, is an American rapper coming out of Edmond, OK. In September 2016, he released his hit single "Xaniexty", which peaked on Soundcloud with 11 million plays and number 3 on top 100 Artist.
Born in Oklahoma City, OK, he moved to Dallas, TX in 2000 when he was 12 after his father was released from prison. His mother ended up going to prison that same year. He later moved back to Oklahoma City upon his mother's release in 2003. In 2008, he formed the rap group P.H.B with his friends. The would go on to become a considerable success when TVT Records pursued them. In 2008, TVT Records declared bankruptcy and the group eventually split up.
In 2016, Obi J made a comeback to the hip-hop scene with his hit single, "Xaniexty" and was featured in The Source Magazine and HipHop Weekly, as well as This is 50. He later met with Shawn Barron A&R from Atlantic Records. With his success in 2016, Obi J has recently released his latest single "AYYY" with his new label, Geek-Out Entertainment. The single is currently available to stream and download on Coast 2 Coast Mixtapes (Fans should be aware this song is unedited and contains EXPLICIT CONTENT).
He also released his EP album "Red City" with Filter Label the exact same month. His video for "AYYY" is also currently out and can be viewed in its entirety on Coast 2 Coast Mixtapes.
About Coast 2 Coast Mixtapes:
Coast 2 Coast Mixtapes are the most widely distributed mixtapes in the world, with over 100 million downloads/plays generated by over 300 volumes officially hosted by major artists. Coast 2 Coast has a solid reach in the new music industry with a digital magazine, DJ coalition, industry tips blog, yearly convention, and more. Coast 2 Coast Mixtapes represents a unique opportunity for artists of all urban genres, from major to indie. For more information, visit http://www.coast2coastmixtapes.com