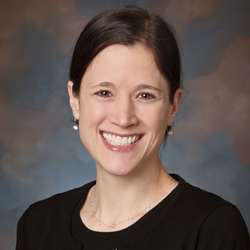 Fort Collins, CO (PRWEB) April 06, 2017
The need for accurate and applicable Merit-Based Incentive Program (MIPS) measures under the Medicare Access and CHIP Reauthorization Act (MACRA) is ramping up. To help support its membership, the American Society of Anesthesiologists (ASA) has convened the Core Measure Development Group (CMDG) and has invited Emily Richardson, MD, to participate. Dr. Richardson will join two other AQI physician leaders and four Committee on Performance and Outcomes Measurement (CPOM) members as they work to fulfill the mission to develop measure concepts approved by CPOM into clinically sound, meaningful and defensible quality measures for anesthesiology. Dr. Richardson also chairs the Anesthesia Quality Institute's Practice Quality Improvement Committee and also serves as co-chair of the National Quality Registry Network (NQRN) QCDR committee.
QCDRs are CMS-approved entities that collect medical and/or clinical data for the purpose of patient and disease tracking to foster improvement in the quality of care provided to patients. The MACRA proposed rule expands the role of QCDRs in the new CMS Quality Payment Program (QPP).
Encompass Medical Partners, LLC is a medical management company that offers full-service solutions based on the specific needs of physician practices.