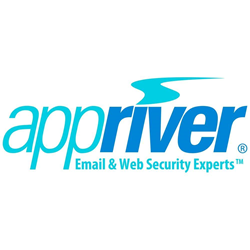 For a company just getting started, AppRiver's cybersecurity services are a good way to develop a source of recurring revenue and to establish a trusted advisor relationship with their customers
Gulf Breeze, FL (PRWEB) April 05, 2017
AppRiver today announced an exclusive, limited time program to help veterans launch and succeed as technology entrepreneurs. The Veteran to Entrepreneur (V2E) program is a new start-up package that includes a comprehensive assistance program, including training, business counsel, marketing support, and a specialized, limited-time refund program providing additional capital to invest in their businesses. Since its inception, AppRiver has supported and hired veterans, including some senior managers who envisioned this new program.
"Many IT administrators have ambitions to open their own consulting practices, leveraging their years of experience and business contacts. Veterans trained in the information technology specialties have those same skills – and many others – that can help them transition into successful business owners," said AppRiver channel manager Justin Gilbert, a former Navy air crewman. "Our entrepreneur start-up program provides veterans with the head-start they'll need to go into business and succeed in the competitive technology marketplace."
The AppRiver veteran program is designed as an "easy button" for interested and qualified veterans. Rather than simply earn a commission on their sales, veterans in the V2E program will for a limited time be refunded all the AppRiver revenue they earn. Coupled with multiple levels of training and support, the program is aimed to help veteran-entrepreneurs in the most challenging phase of a business – the critical first year.
After the first six months, or when the veteran-owned companies have earned $5,000 in revenue from AppRiver, they will have the option to remain as referral agents and receive commissions on future sales, or, if qualified, to become resellers who get discounted pricing and handle first-tier support calls for their clients.
"For a company just getting started, AppRiver's cybersecurity services are a good way to develop a source of recurring revenue and to establish a trusted advisor relationship with their customers," said Niels Andersen, a Navy veteran, serial entrepreneur and CEO of VetCV, a new online platform that encourages veteran entrepreneurship and helps veterans find jobs, gain easier access to VA health services, use artificial intelligence for Veteran suicide intervention, and learn about other resources that are available to them. "Every business needs online security and we're pleased to offer AppRiver's services to our vendor partners and affiliated companies who serve the veteran community."
AppRiver is opening the program to veterans who own more than a 50-percent interest in a qualifying ISV, VAR, or MSP business that is less than one year old. It is aimed at, though not limited to, veterans whose military specialties include information technology.
"The partnering opportunity, which AppRiver presents to military veterans, is an excellent path for transitioning skills perfected on active duty into a viable business," said AppRiver partner and Navy veteran Bob David, President of Technical Software Services, Inc. (TECHSOFT), now in its 27th year of business. "One of the biggest challenges we faced as a start-up was in making the transition into the business community and acquiring the initial customer base that would allow us to survive. The veteran partnership program that AppRiver is offering will provide the initial stream of recurring revenue that is essential to success during the early stages of a start-up company."
For additional information and qualifications, please visit https://www.appriver.com/partners/v2e-program/
About AppRiver
AppRiver offers cloud-based cybersecurity and productivity services to 53,000 companies worldwide, with more than 10 million mailboxes under its protection. Launched in 2002 as a spam and virus filtering company, AppRiver has since added Web malware protection, email encryption, secure archiving and email continuity to its suite of security services. The company is also among the world's top providers of Office 365 and Secure Hosted Exchange. All services are offered on a pay-as-you-use basis with a free, fully supported 30-day trial and 24/7 US-based Phenomenal Care™ customer service. Easy, effective and affordable solutions – backed by white-glove customer care – have enabled the company to maintain an annual 93-percent customer retention rate. AppRiver is headquartered in Florida and maintains offices in Georgia, Texas, New York, Switzerland and Spain. To learn more, visit AppRiver online, Facebook, LinkedIn and Twitter.