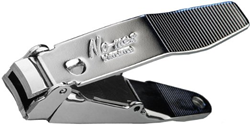 "If every American purchased one USA made product per year, the impact would be $9 billion. That creates an amazing amount of jobs for USA workers."
Reno, Nevada (PRWEB) April 06, 2017
USAB2C announces their teaming with Industrial Tool & Die Co., Troy, NY.
Industrial Tool & Die started out in 1956 when Vincent Cacciotti decided to leave his position as toolmaker/designer for a leading metal fastener manufacturer. He started a one man shop that quickly grew, and moved to a 7000 sq/ft. facility after one year in business. Vincent loved his trade, and also loved to teach his trade. Industrial Tool & Die Co., now employees 15 people and has 17,000 sq/ft. of modern manufacturing space.
Industrial Tool & Die Co., Inc. (IT&D) provides high quality services in Metal Stamping, manufacturing, and Precision/ Computer Numerical Control (CNC) Machine Work. Services include complete in-house tool design and build capabilities, using CAD/CAM and Wire EDM. IT&D can satisfy Metal Stamping or Machining requirements from preliminary prototypes, to full production runs, on automated presses and CNC machines.
IT&D staff combines years of experience with cutting edge technology, equipped with a wide range of CNC and manual milling machines, CNC lathes, grinders, waterjet-cutter, small hole, and a press room with presses ranging from 10 to 80 tons.
AMERICA's BUSINESS To CONSUMERS was intrigued by IT&D's simpler innovation i.e. the "No-Mes" Nail Clipper which includes sides to contain nail clippings for neat disposal and folds up as easily.
Customers can shop for these clippers in the Beauty Department on the USAB2C website;
https://www.usab2c.com/manufacturer/nomes
America's Business to Consumers Inc. provides U.S. manufacturers a venue to sell products. Given a choice between American made and similar products made overseas, consumers would rather buy the American product, according to a nationally representative survey by the Consumer Reports National Research Center.
Why USAB2C?
Chief Operations Officer, George P. Hanos states: "On USAB2C.com, customers can browse an online catalog and order products sourced from USAB2C Certified American manufacturers through a safe and secure website. The effort to identify and make available American made products is ongoing."
USAB2C's founders are intent on providing U.S. products, simultaneously minimizing exposure to inferior materials found at times in off-shored items, particularly seen in toys. The "Made in the USA News" section presents consumers with "Product Recalls", "New Product Introductions" and related retailing / safety news.
Consumers can submit inquiries to USAB2C directly via: http://www.usab2c.com/page/contact
About America's Business to Consumers Inc.
America's Business to Consumers Inc. is a private company experienced in retail and e-Commerce marketing. Established in 2007, USAB2C seeks to be a single source of American manufactured products; a site where consumers can find a multitude of competitively priced products. The USAB2C Team facilitates communication between consumers and numerous American manufacturers for "in-demand" products.
Contact:
Sophia C. King, Editor-in-Chief
America's Business to Consumers Inc.
(775) 888-1378
Summary for Search Engines:
USAB2C American made clothing, Arts, Crafts, toys, tools, home goods, kitchen, trouble lights, sunglasses, scissors, soups, knives, kid's furniture, camping, towels, nail clippers
FACEBOOK: America Made Products & American Made Clothes - USAB2C.com: http://fb.me/USAbusiness2consumers