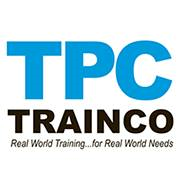 Buffalo Grove, Illinois (PRWEB) April 05, 2017
TPC Trainco has been the leader in instructor-led maintenance training for more than a decade, with more than 2,000 local and on-site classes conducted each year.
Every three years, the National Electrical Code® announces updates to the current code. TPC Trainco will lead a one-hour presentation at the Expo highlighting the biggest changes to the code in 2017. This will allow show attendees to get a head start on code adoption.
Additionally, TPC Trainco will be announcing two new alternative training options: Simulcasts and Webcasts or "Live Online" training. These training options will allow students to have access to a live instructor as they would in a live, classroom environment, but with the convenience and cost savings of online training. Each course is administered by a TPC veteran instructor and, similar to the classroom, students and instructors have the ability to engage with each other directly. Students are also able to learn using the same course materials used in traditional classrooms, including workbooks and reference guides.
"A Live Online seminar isn't a one-size- fits-all Powerpoint presentation — it's an energetic, dynamic virtual classroom designed to keep students engaged while making it easier than ever for them to return to the workplace and apply what they've learned," said Andrew Kauser, CEO of TPC Training Systems.
Live Online seminars also offer trainees innovative opportunities to interact with course content that improve on interactivity in a large classroom. TPC's Live Online seminars use instant polls to help guide the discussion based on student needs and quick quizzes to reinforce the material and help student retention. Virtual breakout sessions also allow for organized exercises focused on applying the material.
About TPC Training Systems: TPC Trainco is a privately held company with headquarters in Buffalo Grove, IL. As part of Telemedia, LLC, the company offers a complete portfolio of training methods, including online, classroom, and on-the- job. The company has helped more than 40,000 client sites globally to train over 3.5 million skilled workers.