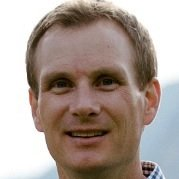 What the team accomplished through the launch of CxEngage last year is extremely impressive and sets a tone for how CCaaS needs to evolve.
Austin, Texas (PRWEB) April 05, 2017
Serenova, a leading contact center-as-a-service (CCaaS) provider, has hired Matt Despain in the role of Vice President of Product Management, overseeing the company's CCaaS product lines with a specific focus on its latest product, CxEngage, and setting the product vision and direction for the company.
Despain joins Serenova as market interest in cloud-based technologies continues to accelerate in the contact center. In fact, according to a recent report from DMG Consulting, "the number of seats [in the cloud] grew by a very strong 20.9% in the last 12 months, a trend that is expected to continue for the next five years as premise-based environments migrate to the cloud." Despain is focused on continuous delivery and market-driven innovation of the AWS-based cloud platform, working directly with customers to ensure their long-term success and strengthening Serenova's position in the CCaaS market
"Matt's success in developing effective product strategies for fast-growing companies like ours is evident in what he's accomplished in his career already," said Vasili Triant, CEO of Serenova. "As we transform the contact center with innovative products to help organizations manage customer service more effectively and efficiently, Matt plays a critical role in driving product strategy and delivering technology that exceed our customers' and the market expectations. We are excited for him to join our company and continue to drive our product innovation forward."
"Organizations are beginning to realize the power of moving their business communications to the cloud – ranging from improvements in business mobility and agility to rapid scaling and deployment globally – which makes it an exciting time to join Serenova," said Despain. "What the team accomplished through the launch of CxEngage last year is extremely impressive and sets a tone for how CCaaS needs to evolve. As enterprise adoption of this new platform continues to ramp, I'm thrilled for the opportunity to help drive Serenova's next phase of growth."
Despain has a long history of successfully leading the development and implementation of cloud-based software products and services. Specifically, Despain has demonstrated an exceptional ability to lead and coordinate cross-functional teams that successfully have brought complex technologies and products to the contact center market. Prior to joining Serenova, Despain was responsible for product management with a leading CCaaS vendor, where he played a key role as the business owner for the analytics portfolio by defining the vision and strategy including data, reporting, performance management, text, speech and customer experience analytics solutions.
Since he began his career, Despain has held increasingly senior-level product management positions at a variety of leading enterprise technology companies. Prior to his previous role, Despain was GM and product manager at Concentrix where he developed product strategy of renewals management and business intelligence reporting solution for outbound contact center clients. He also previously held product management positions at Onyx Graphics and Zions Bancorporation. He began his career as a financial analyst at Williams Energy.
About Serenova
Serenova simplifies every aspect of the customer experience, from front office to back, to make life easier for you, your customers and your employees. The world's most passionate, customer-focused brands achieve brighter interactions, deeper insights, and more meaningful outcomes with Serenova's always-on, highly secure, true multi-tenant and instantly scalable Contact Center as a Service (CCaaS) platform, CxEngage. Headquartered in Austin, Texas, Serenova has operations in California, Canada, the United Kingdom and Australia. Learn more at http://www.serenova.com. For live updates, follow @SerenovaShine.