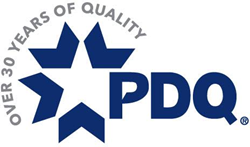 Mike Clancy and his people ... bring deep expertise to this most important and demanding territory.
Leola, Pa. (PRWEB) April 10, 2017
PDQ Manufacturing, Leola, Pa., has named Architectural Resources, Inc., Greenbelt, Md., its manufacturer's representatives for a large territory in the mid-Atlantic states.
Architectural Resources, with seven employees spread across the region, has served Division 8 and Division 10 manufacturers there for almost 34 years. The company covers eastern Pennsylvania, southern New Jersey, Delaware, Maryland, Virginia and the District of Columbia for PDQ.
Mike Clancy, president of the agent firm, said his company prides itself on outstanding relationships with the region's contract hardware distributors. "We've known many of them for years," he said.
"We also have a strong relationship with architects. That's very appropriate considering the direction that PDQ has taken in recent years, catering to the architectural community much more than previously. Today, this is a forward-looking manufacturer, one that is working to provide quality products at a good price level.
"Really, our goal is to establish ourselves as consultants to the industry much more than sales persons."
Architectural Resources is especially active in dealings with the Construction Specifications Institute and with the American Institute of Architects. The firm provides frequent AIA-accredited Continuing Education Unit programs, normally about 40 in a year.
"We know Mike Clancy and his people well," said Rollie Rittner, PDQ's Vice President, Sales. "They bring deep expertise to this most important and demanding territory. They have the skilled staff and fundamental knowledge to manage it properly."
About PDQ Manufacturing
Family owned and managed for over 33 years, PDQ has maintained its commitment to remain independent as a market leader, introducing cutting edge, innovative products and setting the standard for service, quality and value. Based in central Pennsylvania, PDQ serves its customers with a world-class offering of in-house engineered and manufacturing commercial-grade mortise locks, cylindrical locks, door closers, exit devices, flat goods, stand-alone electronic locks and electronic access control devices. "We're one of the few remaining door hardware manufacturers, still family-owned, that offers that personal touch and independence that the larger, multi-national corporate conglomerates have difficultly matching. And that family spirit is what we're able to relate to when serving our many, still family owned distributers," said Bill Tell, Founder, President and CEO of PDQ Manufacturing. Built to exceed industry standards, PDQ's products offer an exceptional value, quality, visual appeal and long service life, backed by the best warranty in the industry. Typical delivery is 1-3 days, with distribution centers in Kansas City, Mo., Auburn, Wash., and Salt Lake City, Utah.