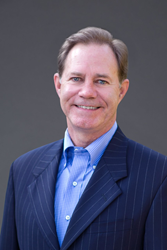 I am very excited to join Riversand during this time of explosive SAAS revenue growth and operational success
Houston, TX (PRWEB) April 10, 2017
Riversand Technologies, a visionary in Master Data Management and a leader in Product Information Management solutions announced today that it has appointed James L. Dunn, Jr. as its Chief Financial Officer (CFO) and In-house Counsel.
Jim is a seasoned finance leader and brings a wealth of experience and industry knowledge that go beyond the traditional duties of the CFO role. He will be responsible for the overall financial operations of Riversand and legal activities.
Jim stated, "Riversand has a reputation for being a visionary leader in the high-growth MDM Market. I am very excited to join Riversand during this time of explosive SAAS revenue growth and operational success. We will continue to focus on product engineering, new technology developments and a solid business strategy to drive the company forward and provide our customers with the same game-changing technology to which they have become accustomed."
"I am extremely pleased that we were able to bring Jim on-board as our new CFO at a time when Riversand's leadership and visionary position are being well embraced in the market. Jim has a proven record across various industries in corporate development as a CFO and General Counsel. Riversand is looking to accelerate the growth in the MDM market with our new MDM 2.0 vision. We will be executing a significant capital raise in the near term. Jim brings the right experience that we require for the next era of Riversand and in managing Investor Relations. ", said Upen Varanasi, the Co-founder and CEO of Riversand Technologies.
About Jim
Jim has over 25 years of combined accounting and legal experience as a public company executive. He has held management positions in a variety of industries including software, technology, manufacturing, and healthcare. Jim began his public company tenure as a co-founder and as General Counsel then CFO of iLinc Communications, an industry-leading web conferencing software provider. Prior to Riversand, Jim managed the successful IPO and follow-on offering of Applied Optoelectronics (Nasdaq: AAOI), a vertically-integrated fiber optics provider.
About Riversand
Riversand is Master Data Management visionary and Product Information Management Leader powering multiple Industries worldwide, from Large to Small Enterprises. Riversand's MDMCenter accelerates time-to-market, increases sales and improves operational excellence. Also, Riversand offers solutions that solve Data Onboarding (Vendor Portal), Digital Asset Management (MAM), Print Publishing, Data Syndication (GDSN, eCommerce, Marketplaces), CapEx Project Spare Parts Management, etc.
Visit http://www.riversand.com for more information and follow us @RiversandMDM on Twitter @Riversandtech on Instagram, @RiversandTechnologies on Facebook.