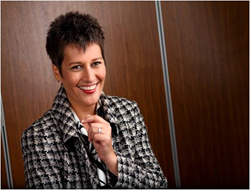 New York, NY (PRWEB) April 10, 2017
Both the volume and value of global mergers and acquisitions (M&A) declined in the first quarter of 2017, compared to both Q4 2016 and Q1 2016, according to information collected by the leading M&A database Zephyr. In all there were 20,515 deals worth USD 993,398 million announced during the quarter. This marks a 32 per cent drop in both volume and value on the 25,100 deals worth USD 1,464,386 million announced in Q4. Year-on-year the decline was even steeper by volume (Q1 2016: 26,793 deals) while value dropped at the slower rate of 18 per cent from USD 1,044,855 million over the same time period.
Zephyr shows that despite the decline in value recorded in Q1 some significant deals were still announced. The largest of these was worth USD 49,400 million as British American Tobacco agreed to take over Reynolds American back in January. This deal alone accounted for 15 per cent of total value targeting the US and 5 per cent of all deal value worldwide in Q1. It was followed by the Swiss deal, involving Cilag Holding, whose USD 30,055 million offer for Allschwil-headquartered biopharmaceuticals maker Actelion was announced in January. Completion of the deal is slated for some time during the second quarter. In all 11 deals broke the USD 10,000 million barrier in Q1, with target companies based in a number of countries, including India, the Netherlands, Italy and the UK, among others.
Zephyr shows that all world regions included in the report declined in terms of volume and value in Q1 when compared to Q4 2016. However, a few positive developments were noted, including a year-on-year improvement in value in Western Europe, suggesting that the year as a whole for the region may be more promising than it first appears.
Lisa Wright, Zephyr director, commented, "The decline in M&A activity across the board in Q1 2017 appears to signify a relatively disappointing start to the year. Only a few isolated results bucked the overall trend in terms of regional activity. However, if we look at the results a little more closely we can see that the situation may not be as bad as it first appears. It is true that countries like the US, the UK and China all declined in Q1. However, a lot of others actually performed fairly well over the course of the three months, including India, Switzerland, Italy and Canada. This suggests that rather than a worldwide decline in deal activity, what we are seeing is a drop in the amount of dealmaking targeting the traditional recipients, while by contrast, numerous other countries go from strength to strength and notch up their largest values for some time."
The Zephyr database shows that Q1 was also disappointing in terms of private equity dealmaking as both volume and value declined on Q4 2016. In all USD 123,251 million was invested across 5,323 deals, compared to USD 152,165 million in 5,574 in Q4. However, there was a positive development as value improved on the USD 106,969 million invested in Q1 2016. In terms of regions, the value of private equity deals targeting companies in Asia-Pacific increased on both Q4 2016 and Q1 2016, while North American volume improved quarter-on-quarter and value was up year-on-year.