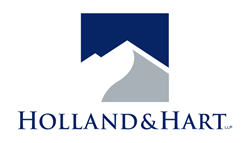 LAS VEGAS, Nevada (PRWEB) April 10, 2017
Holland & Hart is pleased to announce the expansion of its litigation and trial services with the addition of Philip Hymanson, who will be based in the firm's Las Vegas office. Hymanson joins Holland & Hart's Commercial Litigation team of more than 110 litigators and trial lawyers, with proven results in every forum that handles business disputes — federal, state, trial, appellate, arbitration, and mediation.
"Las Vegas and the Nevada market are key components of our strategic plan, and Phil's addition is a terrific opportunity. We are known in Nevada and nationally for having excellent commercial litigators, and Phil enhances our capabilities and underscores that reputation," said Liz Sharrer, Chair of Holland & Hart.
Hymanson has built a reputation as a go-to lawyer for "bet the company" litigation. With decades of litigation experience, including more than 130 jury trials, he represents clients in a wide range of industries, from banking and financial institutions to healthcare. He brings considerable courtroom knowledge to bear as he guides companies through the often contentious litigation process.
About Holland & Hart
Celebrating the 70th anniversary of its founding in 1947, Holland & Hart is a full service, national law firm that today has more than 500 lawyers in 16 offices across eight states and in Washington, D.C. delivering integrated legal solutions to regional, national, and international clients of all sizes. Holland & Hart's attorneys have consistently been recognized by leading national and international peer and industry review organizations for innovation and dedication to the practice of law. From start-ups to Fortune 500 companies, we serve clients in a diverse range of industries from energy and resources, to food and beverage, to technology, communications and media, and more. For more information, visit http://www.hollandhart.com or on Twitter: @HollandHart.