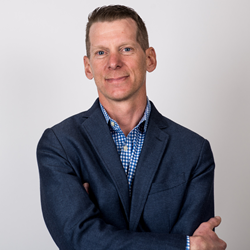 In the CPE world, Surgent is synonymous with expertise and credibility.
Devon, PA (PRWEB) April 12, 2017
Surgent, a leading provider of continuing professional education (CPE) for accounting and tax professionals, today announced that Tony Nitti, CPA, a nationally recognized CPA, CPE instructor, and popular tax policy writer for Forbes, has signed an exclusive agreement as a CPE course instructor for Surgent. Nitti will teach federal and individual tax update courses, as well as supplemental courses focused on the possible tax code impact of proposed legislative and executive changes, in courses offered for CPAs, tax, and financial professionals.
As a writer covering tax policy for Forbes.com, Mr. Nitti has attracted nationwide attention for his tax blog, "The Nitti Gritty," which focuses on simplifying breaking tax news and unraveling proposed tax code changes. A licensed CPA in Colorado and New Jersey, and a Partner in WithumSmith+Brown's National Tax Service Group in Aspen, Colorado, Nitti was named one of CPA Practice Advisor's "40 Under 40" in 2012 and 2013.
Under this exclusivity agreement, Surgent will be the only CPE provider through which Nitti will teach publicly available CPE webinars and live seminars.
"In the CPE world, Surgent is synonymous with expertise and credibility," said Nitti. "My primary motivation for teaching is to give back to the industry and help practitioners better serve their clients. Surgent possesses the resources, knowledge base, and commitment to excellence to allow me to do just that."
Nitti has been teaching federal tax updates nationally for years through a number of highly regarded providers. Prior to entering into this exclusive arrangement, Nitti taught a variety of tax courses for Surgent, including the current series "Tony Nitti on 2017 Tax and ACA Reform," which guides tax preparers and tax advisors through known components of Trump's tax proposals, highlighting those items most likely to become law, and directing individuals on what they should be doing now to prepare for potential changes. As with many of Surgent's courses, this extremely popular course is continually updated as new information becomes available.
"Tony Nitti has spent years studying tax policy and has a unique gift for explaining how these changes can impact CPAs in practice," said Amy Plent, JD, Senior Vice President of Continuing Education Curriculum for Surgent. "We're thrilled to have Tony teaching exclusively for Surgent. This arrangement is one of the many ways we are demonstrating our commitment to providing education that goes beyond just delivering CPE credits. Surgent courses also deliver access to unique voices and valuable, trustworthy education that enables CPAs and tax professionals to continue to excel professionally."
Beginning in May, Nitti will teach Surgent's widely attended Best Federal Tax Update and Best Individual Tax Update courses, as well as its Individual and Financial-Planning Tax Camp, and several courses focused on corporate and partnership taxation, mergers, and acquisitions. Nitti will also teach a new monthly premium webinar course, "Trending in Tax," as part of Surgent's new Futurecast™ premium monthly webinar series, which features an all-star cast of national thought leaders in accounting and tax, including Surgent founder Jack Surgent, CPA.
In addition to Forbes, Nitti has published numerous feature articles in The Tax Adviser and Taxes Magazine, and has been quoted in the Wall Street Journal, Bloomberg, and CNN Money. He was awarded The Tax Adviser's "Best Article Award" in 2011 for a piece entitled, "S Corporation Shareholder Compensation: How Much is Enough?"
Nitti holds a Masters in Taxation from the University of Denver. His specialty in practice is corporate and partnership taxation, with an emphasis on complex mergers and acquisitions structuring.
Registration for Nitti's courses is open now at Surgent's website. In addition to being available for individual purchase, his courses are included in Surgent's unlimited CPE packages, which grant unfettered access to hundreds of live webinars and self-study courses, all with the quality and timeliness for which Surgent is so well known.
CPAs interested in enrolling in a Surgent live webinar CPE course or finding a local live public seminar with Tony Nitti, CPA may do so by visiting: https://www.surgentcpe.com.
About Surgent:
Surgent's mission is to go beyond just providing the continuing education credits that CPAs and other professionals must earn to maintain their professional credentials; instead Surgent aims to serve as the most reliable and trustworthy source of the practical and timely information CPAs, EAs, and other tax and financial professionals need to excel professionally.
In its 30-year history, Surgent has provided more than 5.6 million CPE credits issued to tens of thousands of accounting professionals all across the U.S. and abroad, through live seminars and online courses. More recently, Surgent has become one of the fastest-growing CPA Exam Review course providers, helping aspiring CPAs pass the rigorous 4-part CPA Exam while saving as much as 400 hours of study time compared to competitors' review courses.