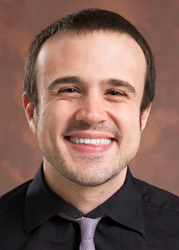 Patients are attracted to US medicine for our high-quality, patient-centered approach and the world's best outcomes for treatment of diseases such as breast cancer and prostate cancer.
Chicago, IL (PRWEB) April 13, 2017
The US Cooperative for International Patient Programs (USCIPP), a nonprofit membership association of US academic medical centers and hospitals that provide care for international patients, said that more than 50,000 unique international patients traveled to the US for healthcare services in 2015, based on reporting from about half of its members. Of that number, pediatric patients represented 52 percent of all inpatient hospitalizations. Patients traveling to the US are most likely to seek care for heart diseases, cancer, neuroscience illnesses, and orthopedics.
International patients seeking advanced medical treatment for complex and high-acuity diseases spent more than $3.5 billion in the US in 2015, an increase of more than 25 percent since 2010. The spending includes the cost of healthcare services as well as travel, lodging, food, and other personal expenses.
USCIPP aims to further facilitate the growing trend of patients seeking care in the United States with the launch of its outreach and awareness-building program—ChooseUSHealth—which connects international patients to American hospitals and health systems. Kuwait, Mexico, Qatar, Saudi Arabia, and the United Arab Emirates are the most common countries of origin for these patients.
"US healthcare providers are recognized worldwide for having access to the most advanced diagnostic and treatment modalities available," USCIPP's Program Manager Jarrett Fowler said. "Patients are attracted to US medicine for our high-quality, patient-centered approach and the world's best outcomes for treatment of diseases such as breast cancer and prostate cancer."
ChooseUSHealth is a federally sponsored initiative that presents the unique value proposition of US healthcare to a worldwide audience as it expands its reach. Working with healthcare branding experts at Health Brand Group and with officials from the International Trade Administration of the US Department of Commerce, USCIPP's new website—chooseushealth.org—will facilitate the process by helping international patients connect directly to an institution that can both treat a specific illness and address issues around travel, interpreters, cultural sensitivities, and financing. ChooseUSHealth also fosters global collaboration with its potential international partners by highlighting its members' educational, advisory, and management services capabilities.
"Patients come here for diagnostic and treatment services that may not be available in their home countries: the specialists, the most advanced technology, and access to groundbreaking research," Fowler said. "In addition to treating patients who travel to the US from other countries, many international hospitals also work with American providers to help build local capacity and improve the delivery of healthcare abroad."
At its annual meeting in New York on April 13, USCIPP will host its first Leadership Awards Dinner and honor two individuals who have made outstanding contributions to international healthcare. Leonard Karp of Philadelphia International Medicine will be awarded the 2017 USCIPP International Services Leadership Award, and Paul E. Farmer, MD of Partners in Health and Brigham and Women's Hospital, will receive the 2017 USCIPP International Humanitarian and Global Health Leadership Award. For more information, visit chooseushealth.org.
ABOUT USCIPP
The US Cooperative for International Patient Programs is a membership association of 66 US hospitals, health systems and academic medical centers that offer international services to patients and providers; it is the only reliable source of data on international patients traveling to the US to receive treatment. A program of the National Center for Healthcare Leadership (NCHL), USCIPP supports its members by expanding global access to US expertise in high-quality healthcare, promoting the adoption of cultural sensitivity best practices, and improving the international patient experience. For more information, please visit uscipp.net.
ABOUT NCHL
The National Center for Healthcare Leadership (NCHL), a Chicago-based not-for-profit organization, is an industry catalyst to ensure the availability of accountable and transformational healthcare leadership for the 21st century. Its vision is to improve the health of the public through leadership and organizational excellence. For more information please visit NCHL's website at nchl.org.